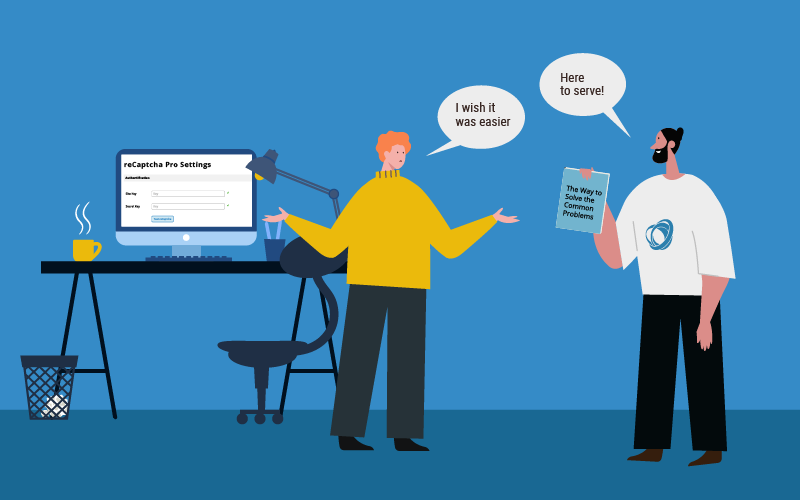 When it comes to website protection we do our best to please you – our client with the best and the most modern solutions. No doubts that the reCaptcha plugin will please you with the wide range of facilities that it offers. 
But keeping in touch with every customer and user and scrupulously researching every opinion and the way the plugin is mostly used – we found some steps that may be the stumbling-stone even for those, who had carefully examined the detailed User Guide.  
The most common troubles are connected with:
Getting Google API Keys;

reCaptcha versions;

Using other near of kin protective tools on the same page
So, let us help you to cope with it!