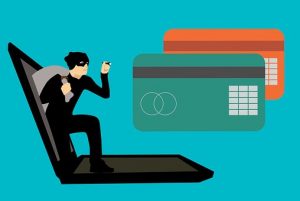 The idea of website development in its essence mostly has nothing else but the sense of income increase. Among 1000 websites it would be hard to find the one, which was created without intention to earn money in this or that way. 
Certainly, the world web has enough informative sites, designated just to provide general information about the activity of the company or organization to a user. The sites of news-agencies, educational establishments or any state structures can serve as good examples of non-commercial internet units. This category makes less interest to hackers as a rule, whose potential victims turn out to be the sites of financial institutions or online commerce. 
Still, quite often this statement can reveal itself as a false supposition, because the tactics of the modern hackers may be so different, that after being disclosed on one scheme, they invent an absolutely another, which does not have any means of protection for the moment of its launch. Thus, the probability of being hacked concerns each possible site ever. We'd like to move the focus of our attention to the cases of WordPress breaches and give you some advice on the first aid if this misfortune has happened to you.