People always want to know what other people like. I guess it is some kind of psychological need to know what is popular. So popular posts plugins are a great solution to attract readers' attention to your website.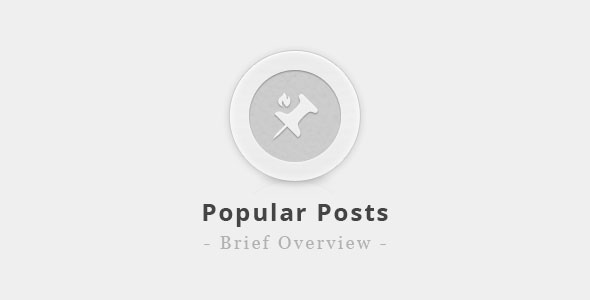 Popular Posts by BestWebSoft plugin provides an ability to display the most popular posts in the widget. It has minimum settings. However, if needed, you can still adjust the plugin to your personal requirements, as there is a few options that let you do so.
All you have to do is to install and activate Popular Posts plugin and add a Widget to the sidebar.
This widget is fully customizable, and it displays the most popular posts on your website. Simply add the widget "Popular Posts" in the Widgets tab, and click "Save". This widget allows you to display most popular posts automatically, if your visitors are already engaged with your posts and regularly leave comments to your blog content.
On the plugins settings page, please, choose any number of posts to be displayed in the widget.
You can display an excerpt with customizable length. The Excerpt can be adjusted on the plugin settings page.
Display the thumbnails of your posts. If there is no featured image available, you can pick default image for the post to be displayed it in the widget.
Your posts can be sorted either by the number of comments, or by the number of views in the widget.
Display a simple and effective popular posts widget on your website.
In addition, our friendly support team is always ready to answer any questions related to the plugin.
By letting your visitors know about the most popular posts on your website, you will reduce the bounce rate, since it will increase readers' engagement on your blog.
FYI: This is a public beta version, which contains basic product options. You are welcome to suggest new features and usability improvements. Please, feel free to submit a new feature