2-Step verification grants an additional security layer to your passwords. Instead of using the password alone let the app the add double-layer of protection
2-Step Verification Plugin by BestWebSoft is a great solution to protect your website from data theft having tools that are aimed to defend the website and the user.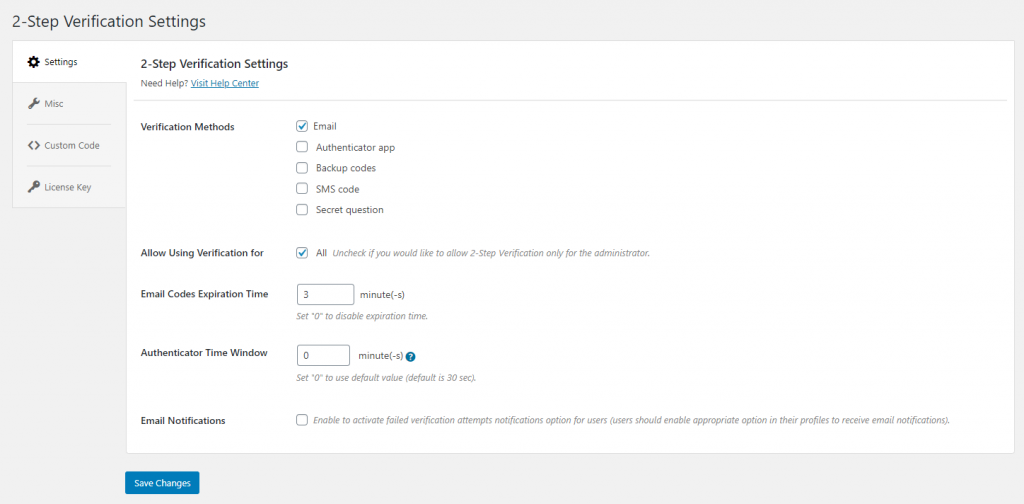 Five – 2-Step Verification Methods
Choose the Method that Perfectly Fits for You
Google Authenticator app code
Receive the code through an iOS or Android device
SMS  code
Receive SMS to your phone number
Backup codes
Verify your login with one of backup codes
Secret question
Enter your secret question and answer it when you log in to the site
Email
Receive emails with verification codes
Have More with Pro Features
With the Pro version, you will get the opportunity to
Customize email notifications subject and message
Сonfigure all subsites on the network
Select specific user roles 2-Step Verification will be available for
The chance to set the verification methods to all user kinds will amaze you.
Constant Updates
We always try to make our plugins better and more convenient, add new features, and keep you up to date.
Premium Support
Do you have something to share? Or maybe you have a feature to suggest? Just get in touch with our support team.
Money-Back Guarantee
According to our Refund Policy, the unnecessary license can be canceled and refunded by customer's request.
Annual
Expand your WordPress website protection with 2-Step Verification plugin premium features.
Membership
Join BestWebSoft Pro Memberships today and use plenty of products paying one price.