If tracking time is a problem – you found a perfect solution to manage all the work hours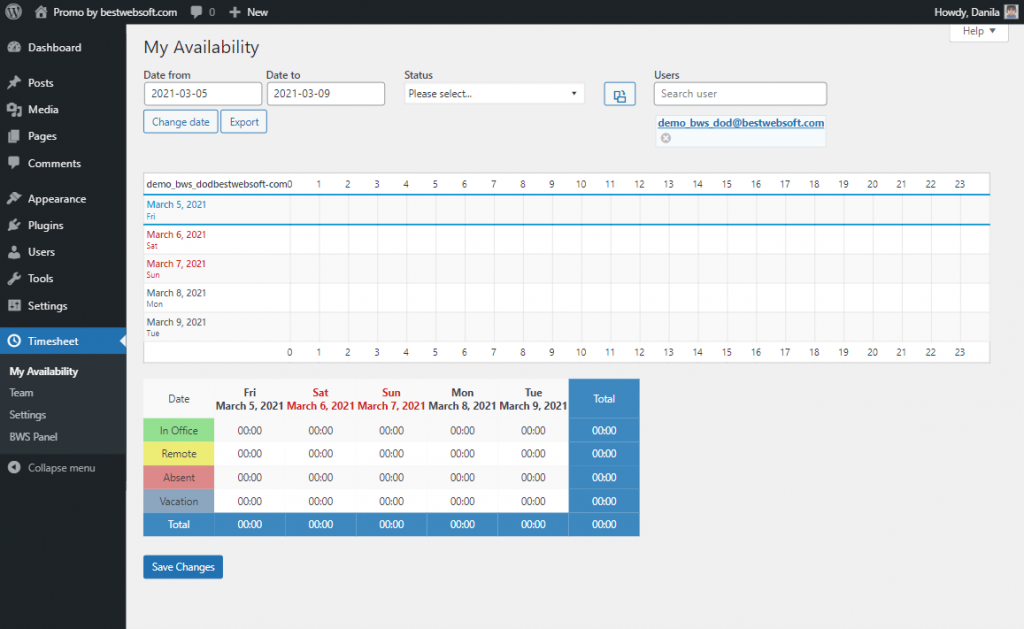 Do you want to know how many hours you work? Or just need to plan something. Then this will be perfect for you! Choose any period of time and select a status, check how many hours were spend on different things.
 Find out how productive the work was in a click
Use Team Timesheet to know the overall productivity of the users or company you can. Select users, status and view all the data by the hour or by the day.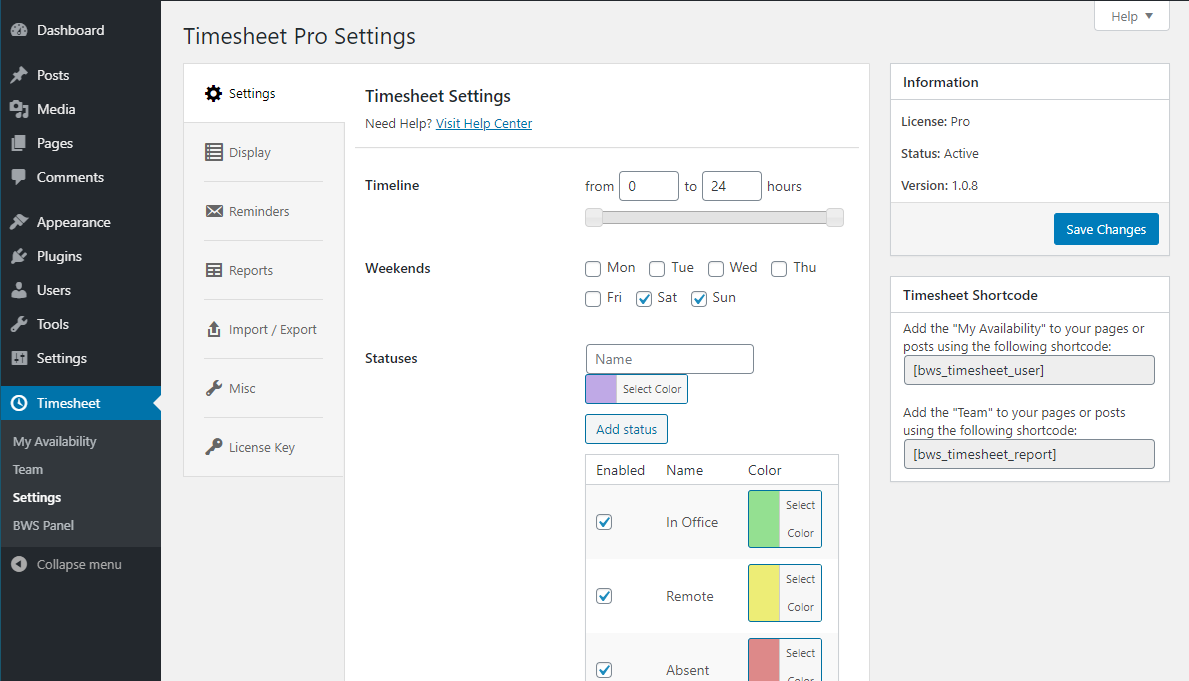 Customizable
If you want your TimeSheet to match your overall website design, then you can select the color that you want for each status. There is an option to add new once and even change the timeline in the way that it would suit your demands.
Easy
This plugin is the easiest way to create a timesheet which will fit your site. This will let you manage and track the time and will let you see what you and your users spend time on.
Quick
You do not need to plan your day hour by hour clicking every cell to set the only one activity for the working plan. Just use the "All Day" option to set the all-day-long activity with one simple click.
Storage-friendly
You do not need to worry about the storage amount the timesheet takes. You can set the periodicity, that will clean the old data up, so you do not need to think about it anymore.