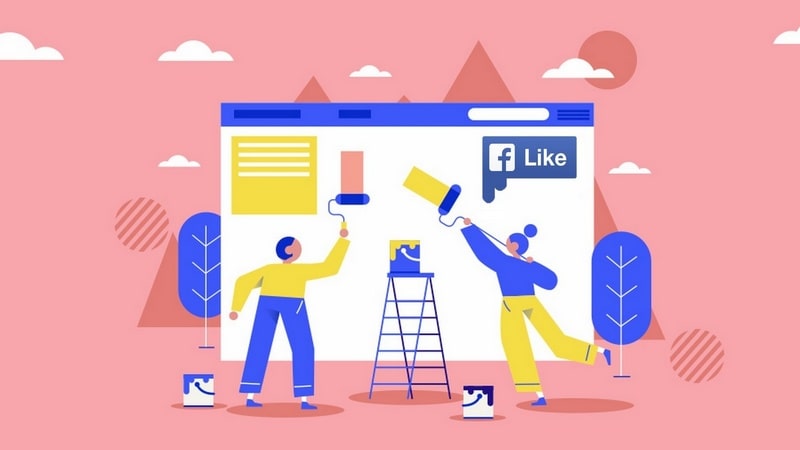 Facebook has about 1.7 billion users who spend more than 20 minutes per visit every day. This explains why the Like and Share buttons can be found daily on 10 million websites. Today, you just cannot ignore Facebook.
But is it enough just to add a Facebook icon to your website? Of course not! We know other great ways to integrate Facebook into your website. That is why today we are going to tell you about the top 6 Facebook widgets for WordPress.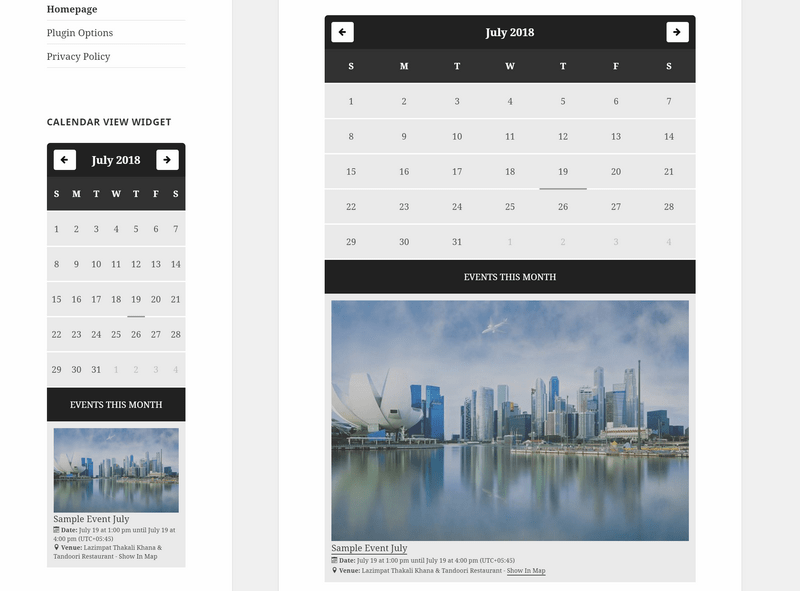 Using the official Graph API from Facebook, Events Calendar WordPress Plugin is a great event calendar widget.
One of the most powerful features is the ability to display events from multiple pages, profiles, and Facebook groups.
Additional functions:
support for widgets and shortcodes;
ability to apply the user's browser time zone;
WPML and qTranslate string translation ready;
multiple instance support.
The design is clean and sophisticated, and the CSS is fully customizable to fit even more into your current theme.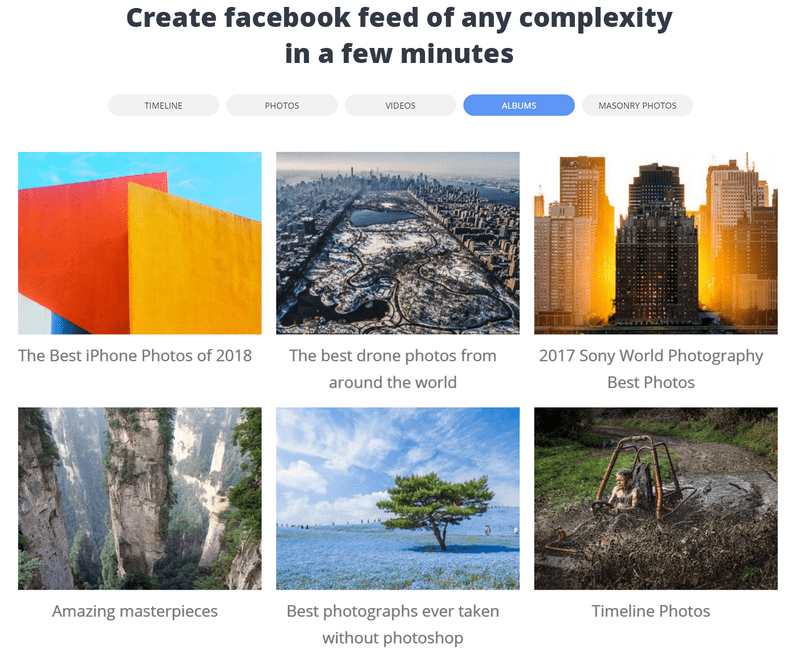 This is not just another Facebook WordPress widget. This is a comprehensive plugin for full integration of Facebook and WordPress.
With this plugin you can:
add multiple Facebook profiles to your website;
display content from each profile, page or group;
configure and add widgets;
add lightbox and shortcodes.
You can also share photos, videos, and Facebook events right on your site. The lightbox gallery has several animation effects for pop-up windows. You can also filter content by criteria and by users.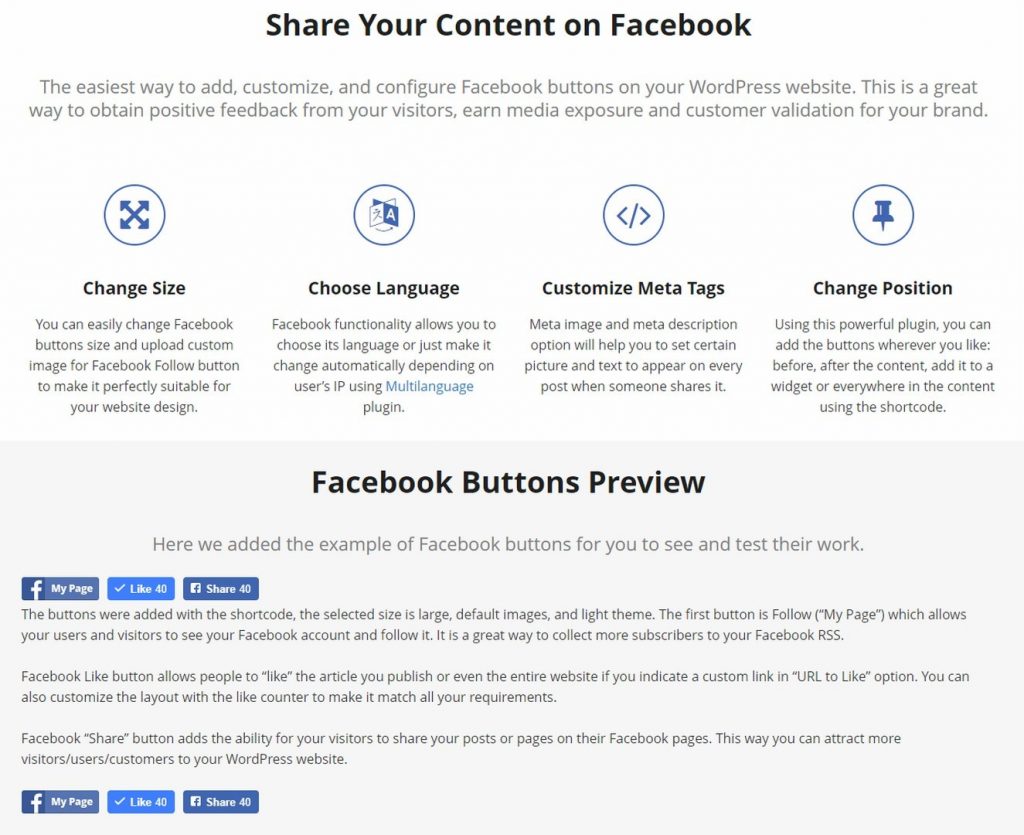 The BestWebSoft`s Like and Share plugin is the best solution for social networks, which adds Facebook "Subscribe", "Like" and "Share" buttons to the posts, pages, and WordPress widgets.
With this useful plugin, you can:
add Facebook buttons and customize their color scheme, position, and layout;
change Facebook App ID;
detect and switch to a current website language with Multilanguage plugin;
choose Like button action – like or recommend;
add custom code via settings page;
replace a standard Follow button image with a custom one, and more.
This is a great way to get positive feedback from visitors, increase your audience on social networks and earn the recognition of your brand by consumers. Customize the appearance, options and activate other advanced options to increase the flow of visitors to your site from social networks and increase their activity!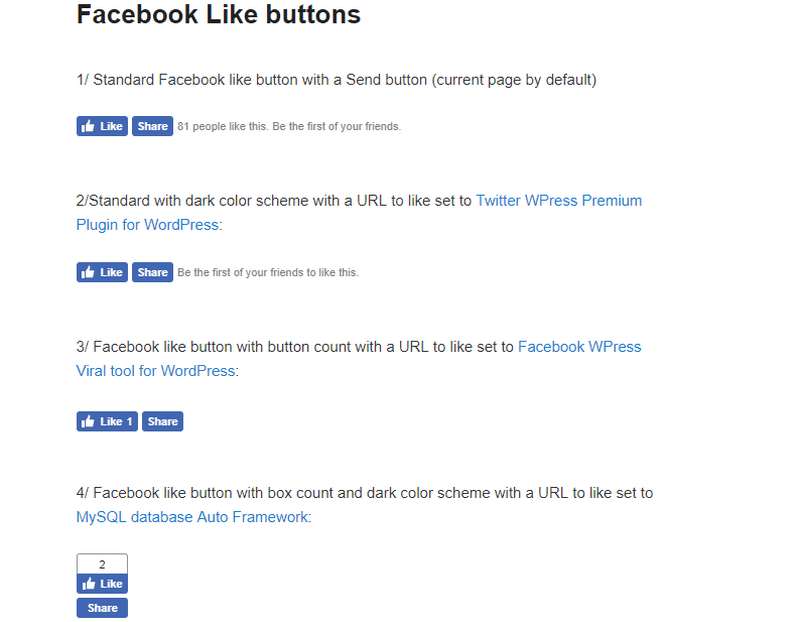 This plugin includes:
about eleven Facebook plugins integrated with one line of code;
eight customizable Facebook widgets;
Facebook comments integration;
shortcodes support.
So, if you need a great solution for integrating Facebook into your WordPress website, don't forget to check out this plugin.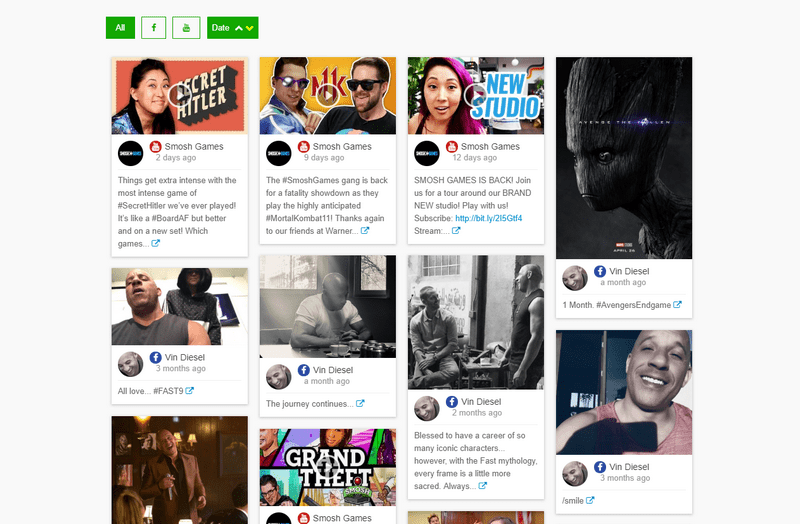 This is an effective option if you are not only interested in displaying Facebook, but several social networks at the same time. Direct your social media streams to your website.
There are several display options in this carousel:
connect multiple media tapes to one;
3 different styles and custom colors;
adaptive tape marking.
If you want to mix several social media in your Facebook news feed, then try out this widget.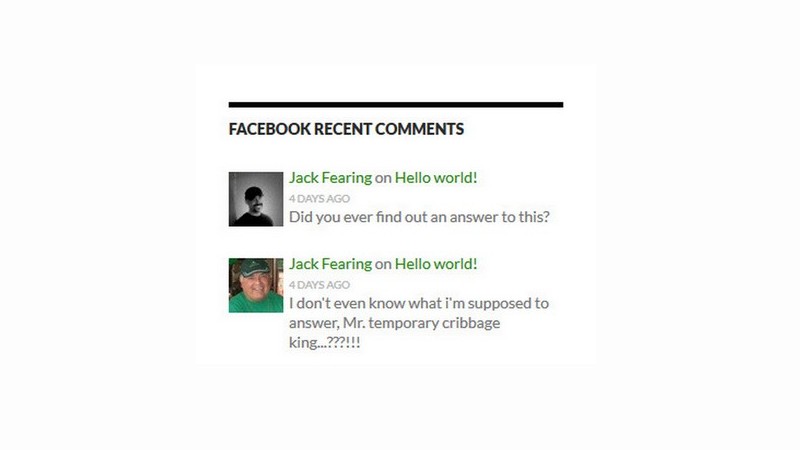 This widget will transfer comments from your Facebook page to the widget area on your WordPress site. It is SEO oriented and easy-to-use widget.
You can:
receive email notifications about new comments on Facebook;
manually or automatically allow the publication of comments.
Facebook Recent Comments Widget is an easy way to display the latest Facebook comments on your WordPress site.
Facebook is the world's largest social networking platform with over 1 billion active users. So do not stand aside, and choose convenient Facebook WordPress Widgets right now!