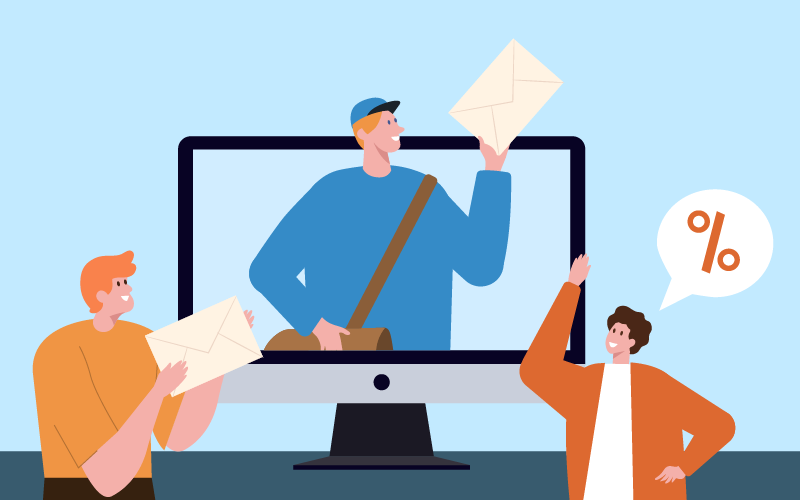 Today, all industries are trying to automate and translate online. This also applies to promotion. Now most advertisers are looking for online promotion. The reason is that more and more time society begins to spend on the Internet. It has become an integral part of almost every person because the Internet greatly facilitates life.
You can buy anything there, find any information. Therefore, each owner of a website needs to ensure that its users do not forget about his website and regularly visit it. To do this, it is important to constantly keep your visitors informed of all new products and events. This can be done with email marketing plugins.
Email marketing – mass mailing to all users of any information related to your website, whether it be some new product, article or just updating the site. If you do not want to send a message to each user of your site by yourself, then the email marketing plugin will be very useful to you. In this article, we want to present to you the top 10 best email marketing plugins in our opinion.
1. MailPoet by MailPoet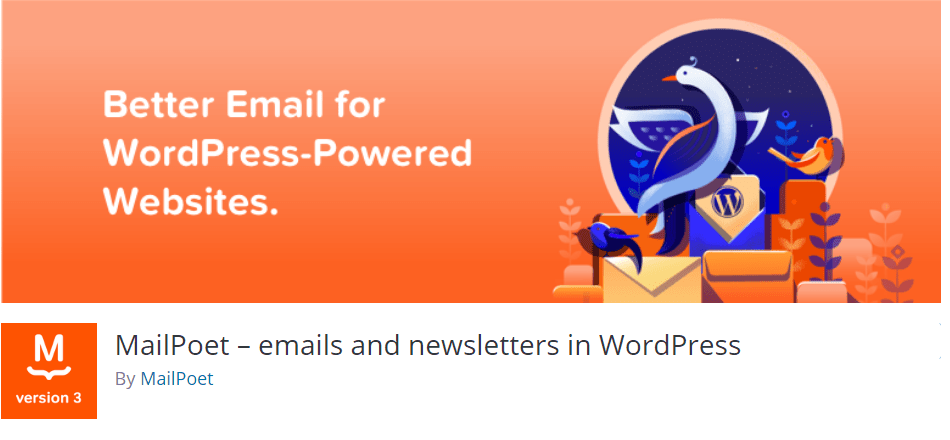 Convenient, quite functional email marketing plugin. MailPoet will allow your visitors to subscribe to the newsletter and create their mailing list. The plugin allows you to create any letters from scratch with special adaptive templates that are supported on all devices. MailPoet can be confidently called reliable because it has been operating since 2011 and it is used by more than 300,000 websites. It is also possible to install the premium version of the plugin with additional settings for sites with 1000 subscribers or less for free.
2. Marketing Toolkit by OptinMonster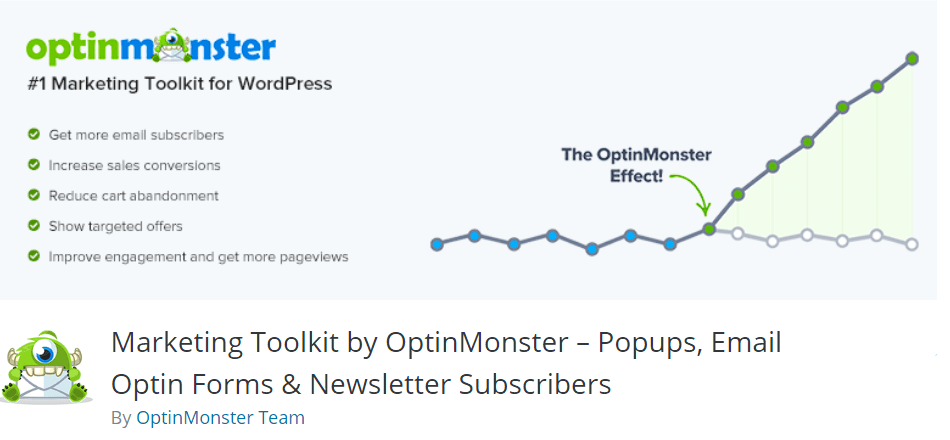 A great plugin that will help you get even more email subscribers, increase sales, and simply upgrade your website. Marketing Toolkit by OptinMonster is not only a plug-in of email marketing but also a popup builder, with it you can convert the remaining visitors to your site to your subscribers and customers. This plugin has a very wide optional and a large number of different templates for interacting with visitors. All your messages will have a great view on mobile, tablet, portable, and desktop devices.
3. WP Email Capture by Winwar Media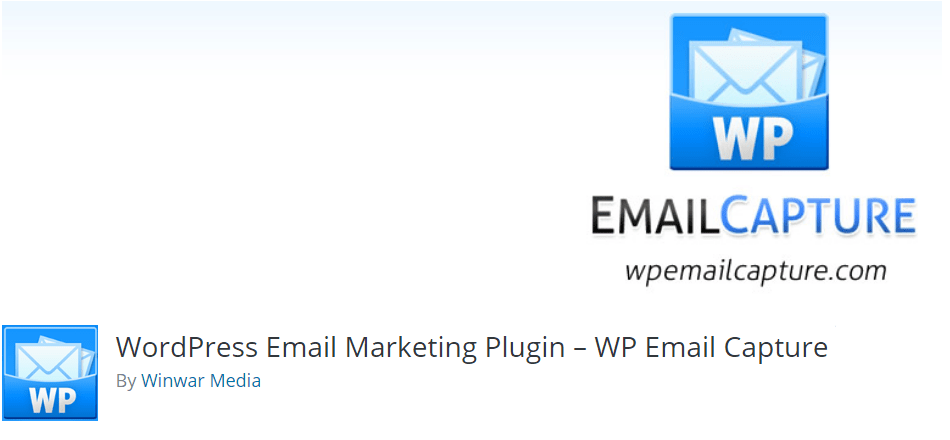 If you are looking for a good and convenient plugin, without unnecessary extra features, then the Email Capture WP is just for you. The plugin allows you to create a form with 2 fields (Name & Email) for capturing emails. Email is a double opt-in and allows you to forward opt-in to services such as ebooks or software. The plugin easily integrates with posts and pages, has a dashboard widget, and uses the internal WordPress wp_mail function to send mail. Also has a premium version with additional features.
4. Mailjet Email Marketing by Mailjet SAS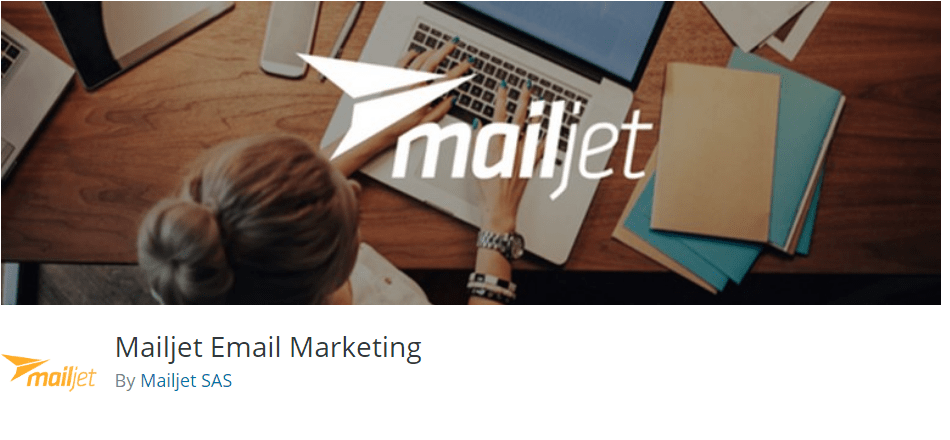 This plugin managed to combine everything you need, choosing it you will receive easy email management, sign-up form & contact lists management, automated contact synchronization, campaign builder tool, flexibility, and much more. With Mailjet Email Marketing, you will reach a new level of promotion for your website. It also supports WooCommerce, the ability to add a widget to a page or post using a shortcode, and integration with the Contact Form 7.
5. Newsletter by Stefano Lissa & The Newsletter Team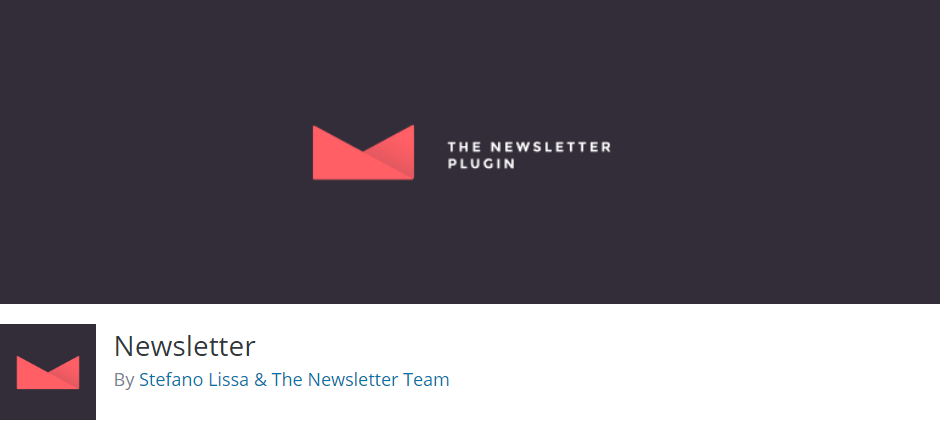 The Newsletter is a great choice for those looking for a stable, reliable email marketing plugin. It is striking in its simplicity in terms of settings and it is very well optimized. It does not contain anything superfluous, the main advantages include an unlimited number of subscribers and letters, control of the speed of delivery of letters, and spam checking. We can also highlight the advantages of this plugin in advanced targeting, a custom widget for subscription, and doubtfulness with any SMTP plugin.
6.
HubSpot by HubSpot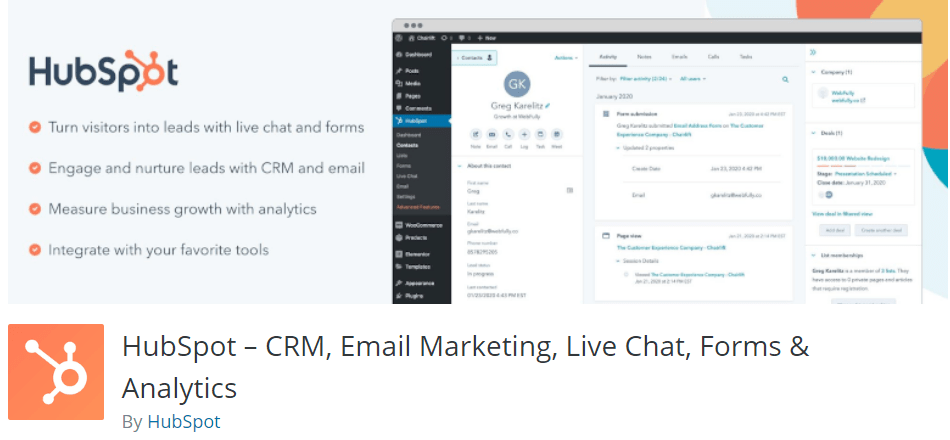 This plugin can easily help you promote your business. It will make customers from visitors to your site. The HubSpot allows you to create custom newsletters by email, attract customers using chatbots, and create beautiful forms and pop-ups that will help to establish communication with your visitors. It also contains a free CRM system and built-in analytics and dashboards.
7. SendPress Newsletters by SendPress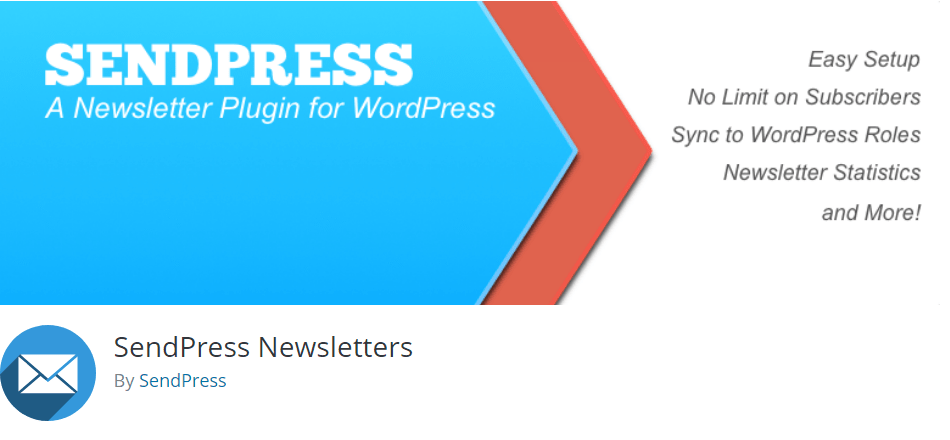 Simple, easy-to-use email marketing SendPress plugin for WordPress. It has all the necessary functions, allows you to create newsletter templates to your liking, easily import content from your website and schedule the time of the newsletter as you like. Features of this plugin include unlimited subscribers, an unlimited number of newsletters, a simple editor, and a custom newsletter widget. There is also the ability to track statistics for each email, which will allow you to analyze your actions to promote your website.
8. Email Subscribers & Newsletters by Icegram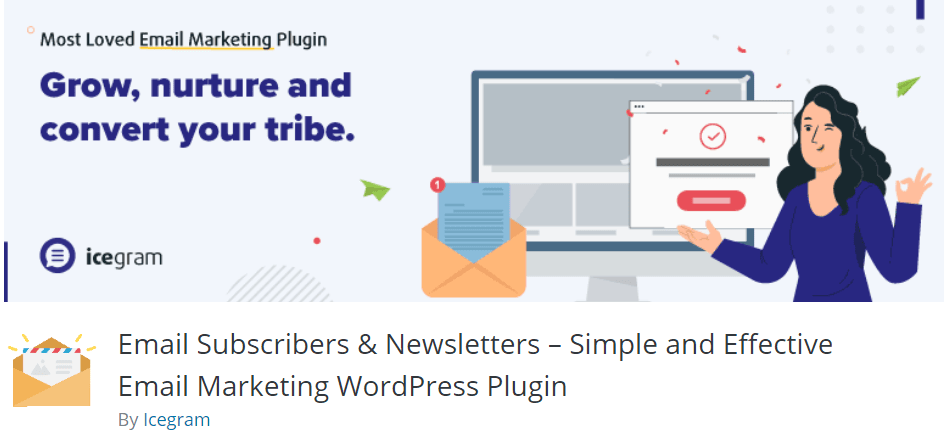 Email Subscribers & Newsletters is complete newsletter plugin that is right for you. It contains all the most important functions, especially to pump your site well and make customers out of ordinary website visitors. For this, there are features such as an automatic welcome option for new users, easy setup, the ability to schedule emails, the ability to control user access, and easy integration with other free plugins.
9. Sumo by SumoMe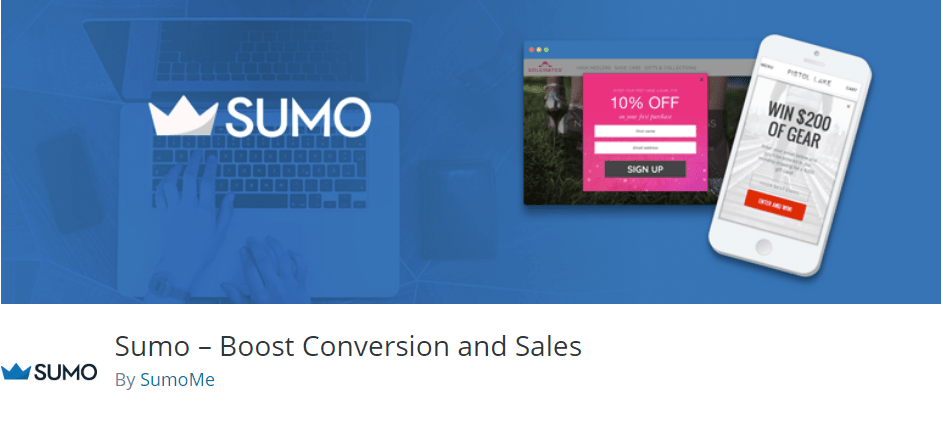 Sumo plugin has very powerful tools to expand your list of email addresses, increase conversions, and sales for online businesses. The number of users exceeds 35 thousand. Sumo provides features such as expanding the list of email addresses, the ability to communicate with subscribers, the transfer of content, and products. Install the Sumo, set it up in minutes, and use it for free.
10. Sender by BestWebSoft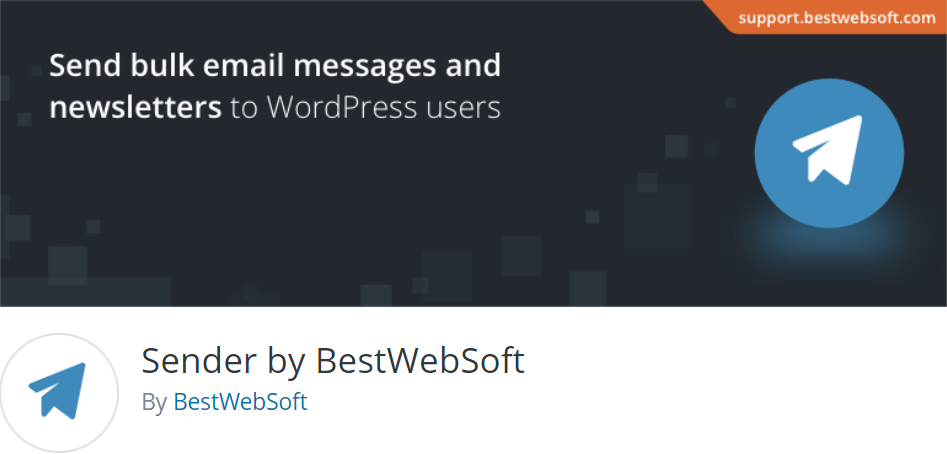 Simple and easy-to-use WordPress plugin. Allows you to send an email to both users and certain categories. There is the ability to adjust the time interval of the adjustment and the number of messages sent at a time. You can also configure the "From" field, change the name and email address. The plugin is compatible with the latest version of WordPress and it has incredibly simple settings for fast setup without modifying code. If you need a stable working plugin, then Sender is for you. Connect with your customers, increase traffic, and drive sales.
Conclusion
At the moment technologies are developing every day and you need to be in a trend so as not to lose the competition with other web sites. So that was the 10 best in our opinion plugins for Email Marketing for you, in our opinion. Start testing faster, choose the best one for yourself, and start attracting customers today.