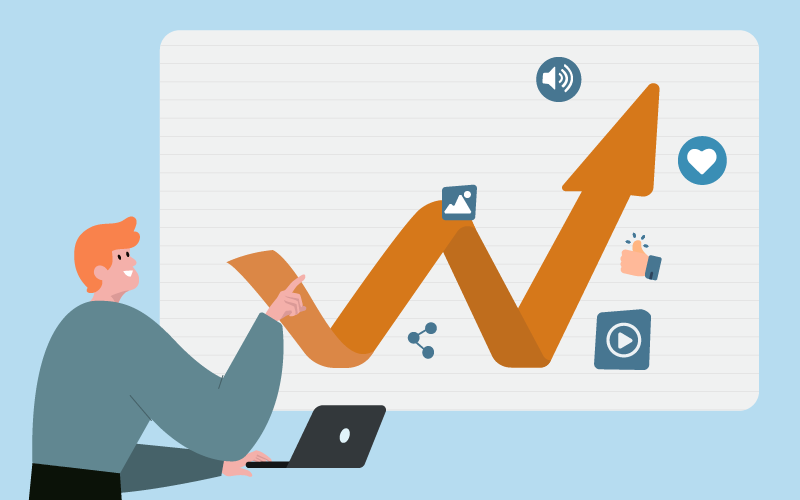 Today, social networks are an integral part of our lives. Almost everyone has an account on some kind of social network and this can give you a big advantage. As an example, they can become a huge platform for the promotion of your website. Most of your website visitors use social networks and this gives you a great opportunity to improve communication with your users, and most importantly – to increase the visibility of your web site using special social media plugins for WordPress.
So, it became clear that it is necessary to have some plugins for your website, but which plugin should you choose for yourself? At the moment, the number and variety of social media plugins are off the scale. The choice of the plugin must be approached with full responsibility. Some plugins will seem like a great option because of their huge set of functions, but you should keep in mind that the more functions a plugin has, the more it could slow down your website. Therefore, you should find a balance between speed and functionality. In our article, you can get acquainted with the 5 Best Social Media Plugins for WordPress: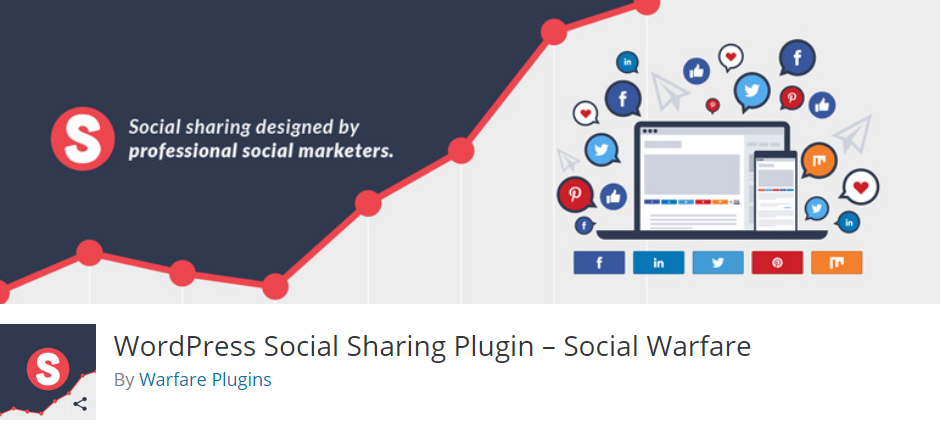 Social Warfare is a well-optimized plugin that is well suited for those who want to use a lot of social networks. Social Warfare share buttons are both fast and look good.
You can choose the place where your buttons will show. It can be above, below post content, or both of it. In addition to the standard ones, this plugin supports such networks as LinkedIn, Pinterest.
There is the ability to select the location of the buttons and the ability to make them floating. There is an in-depth interaction with the tweeter. It also has a premium version which gives you access to more social media buttons like Tumblr, Yummly, Reddit, etc.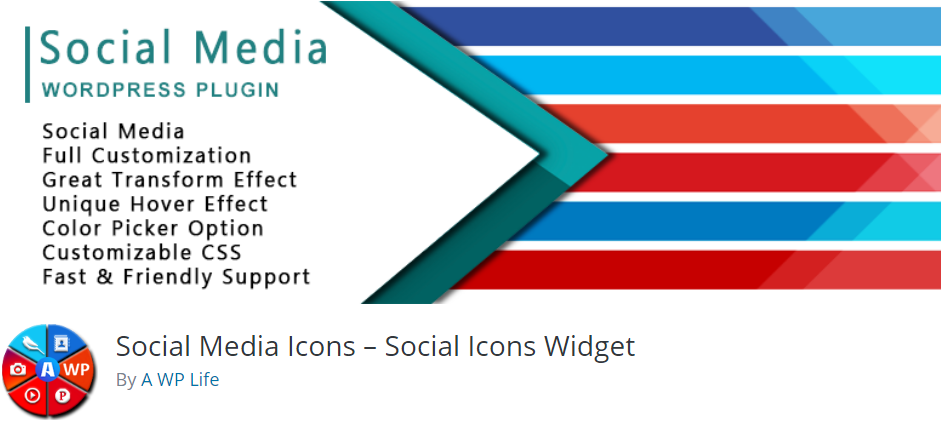 A multifunctional plugin that supports a huge number of social networks is perfect for communicating with users from different social networks to help you promote your website.
This plugin is based on CSS & JS, So it is very amazing, responsive, and easy to use. Social Media Icons has a wide range of settings, you can customize the location, size, icon styles, there is also the possibility of responsive configuration, rotate effects, social media widget, and icon animation.
A good choice to get the most out of social media.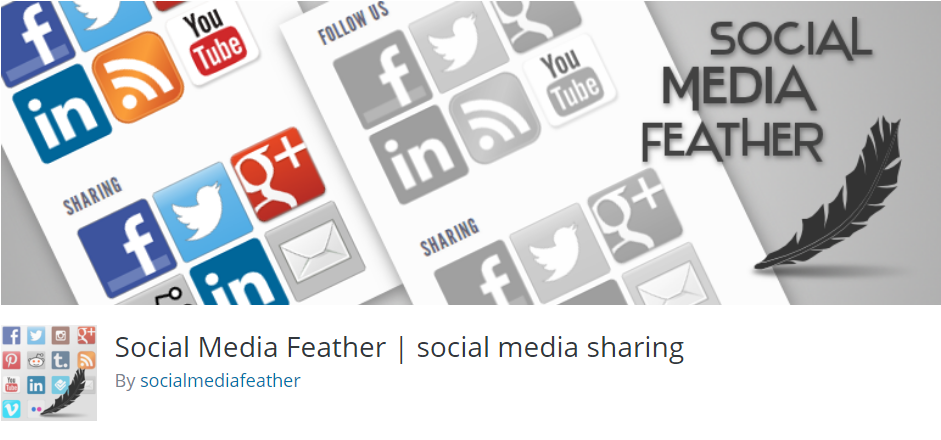 If you are looking for a working well free WordPress plugin for social networks, then Social Media Feather is for you. It allows you to quickly implement features that allow you to share information from your site on social networks.
This plugin also supports adding buttons that contain a link to your profiles in social networks, which people can follow. These buttons can be automatically added to all your messages. What sets Social Media Feather plugin aside from the plethora of other social sharing and following WordPress plugins is its focus on simplicity, performance, and social sharing impact.
Social share buttons and links to your social pages are fast to set up with an automatic display or social widgets. A distinctive feature of this plugin is support for the Retina and high-resolution displays, which are in iPhones, iPads, and other devices.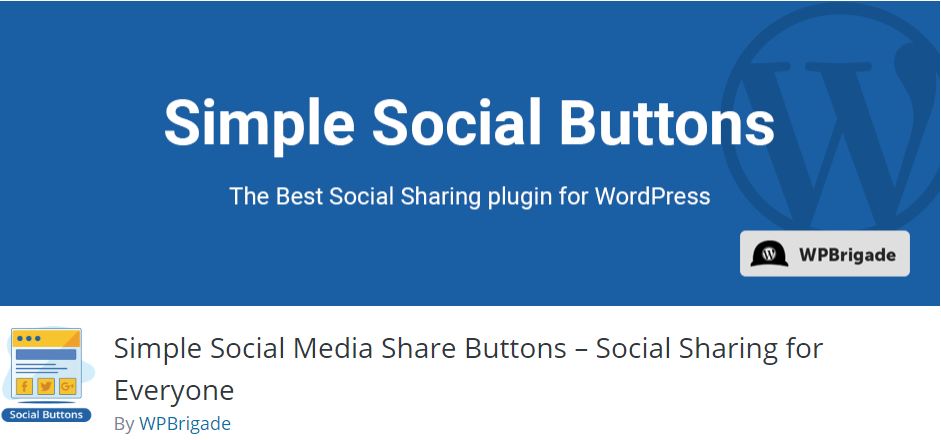 The name of this plugin speaks for itself. Simple, easy to use, with advanced settings and a large number of social network buttons. Includes social networks such as Linkedin, Facebook, Twitter, WhatsApp, Reddit, and Pinterest. This social sharing Plugin is fully customizable.
You can decide where to position those buttons (Inline, SideBar, on Media, Popups, Fly-ins). Besides this, you can add social media buttons to static pages, front page, posts categories, date archives, tags archives, and custom post types. It also has a paid premium version, in which you will get access to new options: color customization, placement of social network buttons with animation, and others.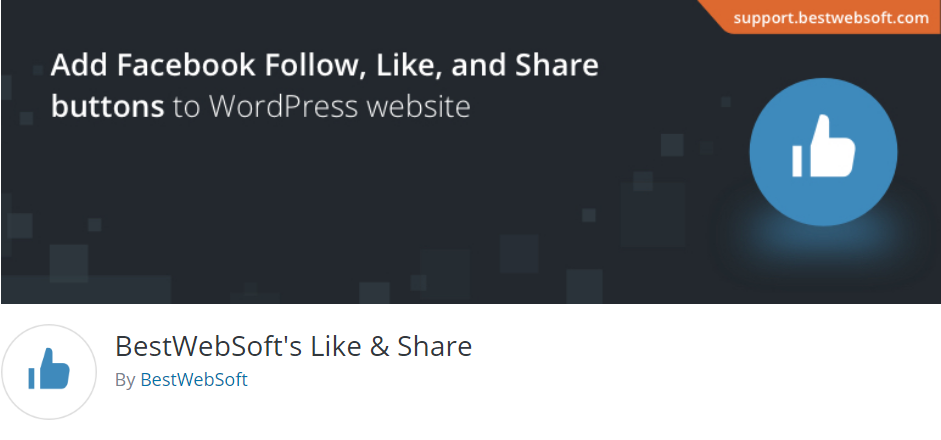 BestWebSoft's Like & Share is a fairly simple and functional solution for your web site. This plugin adds Facebook Follow, Like Follow, Like, and Share buttons to your WordPress website posts, pages, or widgets. It is very easy to configure, there is the ability to change the color scheme and the location of the buttons.
Install this plugin rather, because this is a great way to get positive feedback from your users and attract additional traffic to your website.
If you want to expand the range of social networks, you can explore the more advanced BestWebSoft Social Buttons Pack plugin.

Conclusion
We hope you were interested in our article and you were able to get useful information for yourself and choose one of the presented plugins for yourself.
All we know is that to make your website better, you must use the best tools. At the moment there is a lot of competition between websites, everyone wants to draw more attention from users to their page. To do this, you need to correctly position the information on the page and enable the user to interact with it. Properly selected, high-quality and optimized plugins will help to distinguish your website from the rest and make it more in demand.
That is why we decided to help you and compiled a list of the 5 best social media plugins for WordPress. That's all for you, so don't waste your time – try, research, improve your website, and let us know if we helped you.