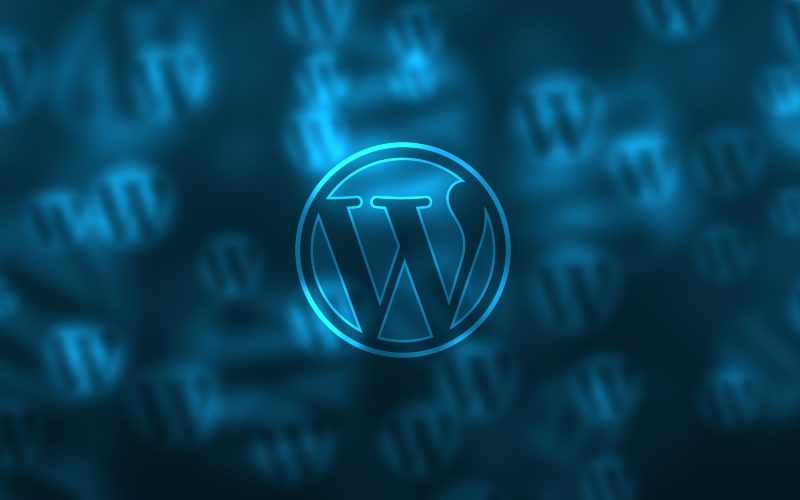 If you are planning on building your own website and you have started looking into ways of doing so, you definitely heard about WordPress. Important distinction: there are WordPress.org and WordPress.com.
The one everyone talks about is WordPress.org, which is an open-source CMS (content managing system) for building your website, while WordPress.com is a hosting service and much like WP's competitors is quite limited in its abilities. In this article, I will be talking about WordPress.org
WordPress is the most popular CMS in the world, as it has a market share of 65% of all CMS, thus powering over 40% of websites on the Internet. This makes WordPress not only the most popular CMS but the most popular way to build your website on the Internet. Statistically speaking, WordPress is a good choice for most people.
But is WordPress Good Specifically for You?
To answer this question, let's look at how exactly WordPress gained its popularity.
WP hasn't been this popular for a bigger part of its existence.
When it first came out in May of 2003, it was intended as a blogging tool, with no other features. It quickly took over other blogging website builders, but still had very little presence among the general public.
Shortly after its launch, WordPress developers introduced such things as plugins and themes, therefore making a basis for WordPress's success. This was the most important part of WordPress's history, simply because this is what differentiates it from its competitors.
WordPress provides basic things such as drag-and-drop page builder, making it incredibly easy to set up a website for a user with zero experience in coding or creating websites. In addition to this, there are numerous plugins and themes that allow you to fine-tune your website the way you want it.
WordPress is not only a powerful tool for a single person with no coding knowledge running a website but it can also be used by professional programmers to improve websites for medium and big-sized businesses. WP is an open-source project, allowing anyone to see and change its code. This allows for websites to be unbounded by simple tools, and utilize the same abilities that are used in website development with no CMS.
If your desirable feature doesn't exist in already existing plugins, you can check out our custom development service.
Therefore, you can start growing your website with no monetary input, and improve on it as your business grows.
Among other powerful features that WP provides are things like better SEO (search engine optimization), big community providing support on forums (the biggest one is wordpress.org/support/forums/), mobile-friendly interface, and social media integration.
The fact that there are a plethora of free plugins for these and other features makes every WP website potentially equipped with them, as they can be installed in 2 clicks.
Criticism Towards WordPress.
Mainly, it comes down to these three points:
WordPress had some problems with security in the past
Installing too many plugins may create conflicts between them, making the website unstable.
There are many themes and plugins that stopped receiving updates, making people doubt that other existing products will receive updates indefinitely.
I believe that this criticism is unfounded, as all of these problems have been solved/have an easy solution.
Let's address them one by one:
Security issues are created due to these main reasons:
outdated WordPress version.
Most WordPress core vulnerabilities are known to developers and the general public. These vulnerabilities get quickly fixed, and an easy way to ensure that you get the fix – update your WP.
outdated plugins and themes.
Same as core WP, but here the issue is much larger. There are tens of thousands of plugins and themes, each of them has a potential to open your website to an attack. To avoid this simply follow this rule: update plugins and themes as soon as possible and download them only from known WP dev companies that value their reputation, keep their products up-to-date, and have a big userbase for testing and reporting.
keep login and password information private, don't reuse it on other platforms.
Surely, no CMS is 100% safe, but if you follow these rules your website will be secured.
Conflicts between different plugins can be avoided by using a simple rule. Usually, people use one or two big plugins and a number of small plugins for their websites. Since most devs make sure that their products work well with each other and with the biggest plugins from other devs, it makes sense to try and use plugins from the same developer.
Same as the problem with outdated plugins and themes – use products from professional companies that have been on the market for a significant amount of time.
Some other harder defined issue is the perception of WordPress websites as bad or inferior. This is mainly due to the low entry threshold, so there are plenty of low-quality websites created with zero effort. This again can be avoided if you create your website with at least some care
Despite All of This
There are some examples of big names using WordPress for their websites, some of them:
In the historical year of 2020, WordPress has become a more popular choice for building websites than building websites without a CMS, as more and more people opt to use CMSs. At the same time, the closest CMS competitor to WordPress is Shopify, which holds just 3.5% of the market. Other competitors that you probably heard about are SquareSpace and Wix, who despite their aggressive marketing campaigns hold only 1.6% of the market each.
If you look at the popularity trend, it becomes clear that WordPress is way ahead of its competitors not only due to already existing websites, but also because it grows faster than its competitors. Just from 2018 to 2020 WP increased its market share from 29% to 39%, while the majority of other CMS's not only didn't grow but struggled to keep their existing market share.
Comparing interest in different CMS's at Google Trends shows an unexpected result: interest in WordPress is decreasing from its peak in 2014, and it's only slightly more popular than Shopify, Wix, or Squarespace. Interpreting this can be difficult, but knowing that WP is growing and other CMS's are stagnating, it becomes clear that people make a choice not based on the existing popularity of WP, but rather based on its superiority.
Conclusion
WordPress is doing good. Actually, it is doing the best among all the other methods of website building. As shown in the article, while there are many websites created with low effort, there are many high-quality websites created by and for popular brands with WordPress.
WordPress today is a powerful tool for creating websites, and its unlimited capabilities can open you to both success and failure. With enough care, a WordPress website can be indistinguishable from websites created with other tools, while being easy to set up and run.