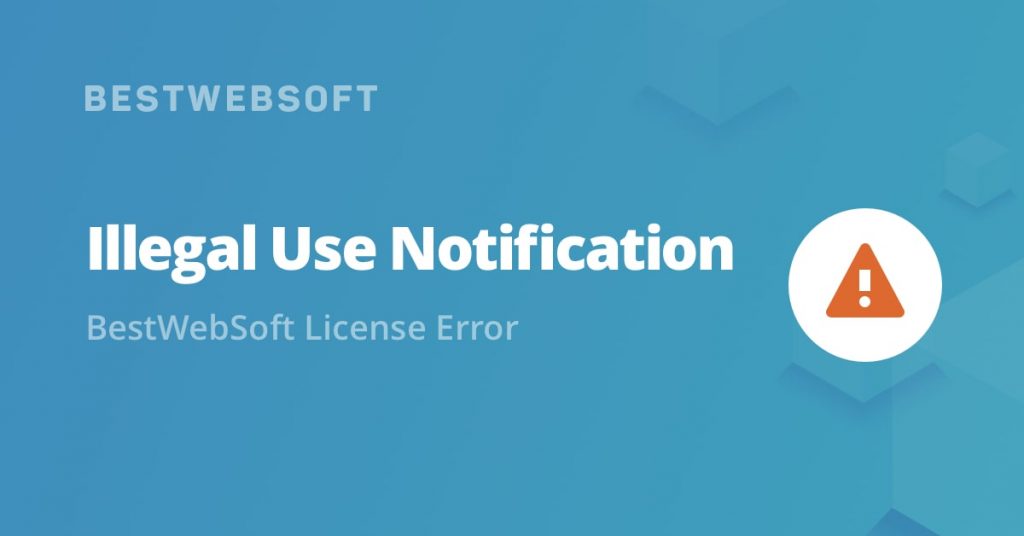 Last night we had technical issues on our server. Our engineering has taken immediate action to address the situation and everything should be fine now. Although we kindly ask you to check your WordPress plugins and complete the following steps if you've got a license issue or receive the "Illegal Use Notification":
Log in to your WordPress admin dashboard.
Open the plugin Settings page.
Enter your license key and click the "Validate key and update the plugin" button.
You can find your license key and download your plugins using your personal Client Area on our website (https://bestwebsoft.com/client-area). If necessary, please, submit the "Lost your password" request (your username is an email that you specified during the purchase).
Feel free to contact us if you have any questions.
We're sorry for the inconvenience!