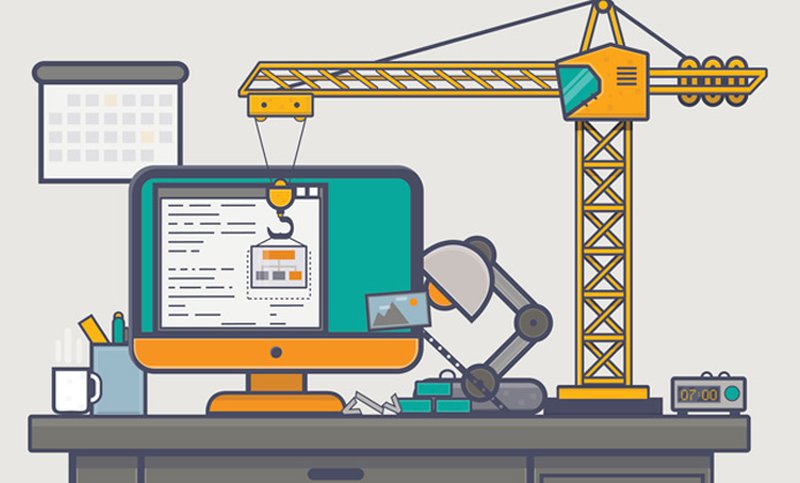 Website builders are just the perfect start for small businesses and individuals. You do not need to hire a developer and pay him money. Of course, you will have to pay for a website builder, but actually, this is not so expensive.
Choosing the Best Website Builder
Before proceeding to the review of website builders, you need to figure out your own list of requirements a particular website builder should meet. Make it clear what your goals are, what features you want your project to have and what functions should it perform. For example, you might want your website to have a blog, photo gallery, online store or online booking system capabilities, contact form, slider, etc.
If you have not decided yet what it's going to be like, the right advice to you is to have a look at your competitors' websites. See what they offer and do better!
Most website builders provide a convenient dashboard with elements that you can drag and drop and literally build your website from blocks. Most builders also offer a convenient trial period so that you can try all the features for free. Thus, having tried it out, you can decide whether you need a service or not.
Then you need to determine the growth points of your project. How often will you update the blog section? Do you need it? Will you sell more products on your site?
You have to make sure that the site builder you choose meets all your requirements, including strategic ones. But before we proceed to page builders, let's consider 2 popular CMSs first.
WordPress is the first challenger on our list – free website builder. It powers more than 28% of all global websites. WordPress is free open source software. This means that you can get maximum control and flexibility when developing your specific applications, modules, plugins.
You get access to more than 50,000 plugins that add functionality to your site. WordPress is also translated into dozens of world languages and can be easily used to create a multilingual website.
Wix is another popular website builder. It comes with dozens of various applications, both paid and free, which you can easily install on your website to add functionality to your web resource. Some of them are Wix's own designs, and some are developed by third-party programmers.
As a rule, the free version is limited in bandwidth and also offers limited hard disk space, i.e. a large site cannot be created, and the format of the free Wix site URL is username.wixsite.com/siteaddress. Want more? Then switch to a paid basis. You also get free SSL with all Wix plans. It must be included when creating a site.
And now, let's have a look at the best WordPress page builders of today.
Top 3 WordPress Page Builder Plugins
Page layout plugins allow you to completely control the design of your site. So, anyone can use them to add and edit content. You can also use them to add layout elements such as rows and columns, sliders, and other elements.
WPBakery Page Builder (previously – Visual Composer) is one of the most famous plugins for creating pages for WordPress.
Switching to the front-end Visual Composer editor and back is carried out in one click. Now you can change the grid layouts (content zones), add rows and columns, and then drag the content items onto the page, rearranging them as needed.
When it comes to setting up free pages and content, Elementor fits the best. This powerful design plugin comes with useful content building elements, such as columns, headers, images, intervals, lists, and other key functions. The plugin includes pre-created templates that can be used for even faster startup, as well as an option for custom CSS (for style settings).
BoldGrid works as a suite of plugins for WordPress to add a simple drag and drop website builder experience to the already powerful application.No need to guess where to click to start editing pages, as you can guess and understand everything on an intuitive level. You get exactly what you see in the editor window. You can use GridBlocks to simply drag and drop elements to create your own template, layout from scratch.
Which Website Builder to Choose?
Among the variety of all website builders, we give preference to WordPress for it has a bunch of plugins (both free and paid) that add up to the flexibility of settings and functionality. All these means combined, enable you to:
create a website of any complexity,
constantly expand your website,
cut costs without hiring designers.