The devil is always in the details. The user of your site may not pay attention to pagination realization, but he will always notice its absence. This plugin will doubtlessly come in handy for bloggers as well as other kinds of users and site administrators. Pagination plugin is one of the most powerful tools designed to improve your site usability in no time. It is aimed to divide the whole list of posts into pages and display an easy-to-use navigation bar.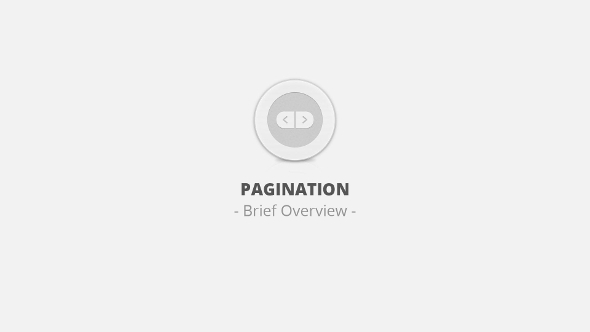 The visitors of your site will undoubtedly rate navigation comfort provided by this plugin very high.
Plugin allows you to add pagination to templates where it is absent or replace the standard pagination.
Besides, you can configure custom pagination block to fit your theme.
On the appearance tab you can adjust plugin's representation by setting the width of the block, align, margin, background and text colour etc. For instance, you can choose block position on the page. The configuration of the plugin surely won't take long and you won't face any difficulties during it.
Plugins settings are available on your dashboard. Following the path "BWS Plugins" > "Pagination" brings the user to plugin settings page, where all adjustments can be made. On the settings tab of plugin settings page you can configure the functionality of the plugin by adding some necessary options or editing useless ones out. Available settings include displaying option (the type of site pages where pagination should be applied must be set), position option (above the main content, below it, or both), next/previous arrows appearance, possibility to hide custom pagination and so on. Plugin will display custom pagination block for chosen post types only.
In case of questions all the answers on the most common of them are presented on FAQ tab. Looking through them will likely help you to solve most of issues relating to plugin's installation and configuration.
After short and effortless configuration process you will see a stylish and handy pagination block on all chosen pages of your website. Free version of plugin providing you with its full functionality is always available. Make sure that your theme supports a pagination option as well. Thus the Pagination plugin will help you to paginate the content of your site the way you need it!
Download: goo.gl/QnLJ46