And we are back! Again, it is time for another round of the best WordPress plugins of the month that you might find useful. Some of them merely refine the existing features, or add new features to WordPress, or integrate with third-party services.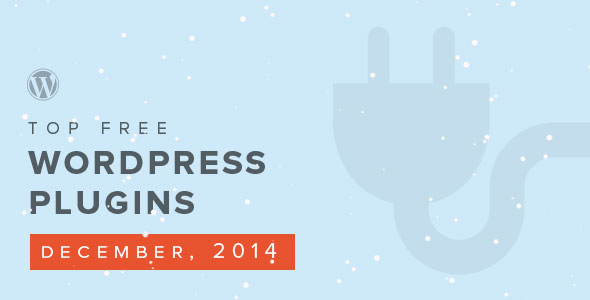 Another month – another very best free plugins list!
xfile
xfile allows you to browse through all of the files in your WordPress installation directory (on a Linux server only), since this plugin is a fully-featured file manager for your WordPress installation. By default, the file manager comes with dual panes. xfile provides an ability to move, copy, rename or download the existing files, or compress them into zip files, or create new files and folders. Also, you can change the visual theme, define which file types are allowed to be uploaded, edit the permissions, etc. In addition, the plugin will be helpful for those people who need web-based access to their WordPress install files.
Useful for: quick managing and editing WordPress installation files without an FTP client.
Download: https://wordpress.org/plugins/xfile/
Memoria Ticket System
Memoria Ticket System plugin allows users to create help tickets. To do so, it creates a quick and easy form. These tickets can be handled and reviewed from the admin interface and accessed from the front end since they are saved as a custom post type. You can always sort them by both "Department" and "Category" taxonomies, as well as to create a separate section for displaying all tickets. You can use custom CSS, since the form itself is fully customizable. Or you can have a ticket system by just using the shortcode in any template, post or page.
Useful for: adding a ticket system with ease.
Download: https://wordpress.org/plugins/memoria-ticket-system/
Easy Pricing Tables
Easy Pricing Tables will be best suited for those people who offer services or products on their site, when multiple pricing options are required. The plugin allows to create, edit, publish and manage pricing tables that will be displayed on your website. You can add up to 10 columns, and as many rows as you need, as well as enough place for content to specify your pricing decisions. Also it offers an option to highlight one column round out, and drag-and-drop reordering. Shortcode usage included.
Useful for: creating a beautiful and responsive pricing table with ease.
Download: https://wordpress.org/plugins/easy-pricing-tables/
Google XML Sitemaps
This plugin helps search engines like Yahoo, Google, Ask.com and Bing to index your blog. Google XML Sitemaps generates a special XML sitemap, so that it is become much easier for search machines to retrieve your site more efficiently, and see its complete structure. The plugin supports custom URLs, as well as all kinds of WordPress generated pages. In addition, it informs all search engines about the new content each time you create a post. Google XML Sitemaps provides a complete XML sitemap for search engines.
Useful for: helping search engines index your blog.
Download: https://wordpress.org/plugins/google-sitemap-generator/
Job board
Job board provides an ability to create and post job board posts, as well as to manage them. The search form becomes available only after the user has been authorized as a candidate. To see all vacancies from a search form by categories, organizations, salary etc, just insert the shortcode into the page. Candidates have an option to upload and submit a CV, select and save the current search conditions to be used as a search template in future.
Useful for: easily creating a job-board page on your website.
Download: https://wordpress.org/plugins/job-board/
Conclusion
Its is easy to download and to use WordPress plugins, since they are not only flexible, but can also be mastered by users, who don't have fundamental coding experience. There are lots of new WordPress plugins released each day, which can be used for SEO, user-experience, improving speed and much more. This was the last list of the very best plugins in this year. Hope to see you next year! Cheers!