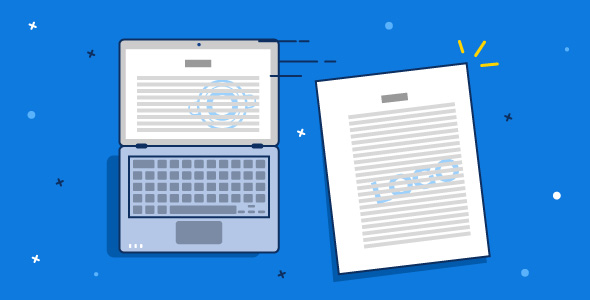 Do you want to personalize your content? Now it's simple as ABC. Add watermarks to your PDF documents. Use your personal logo or custom text to brand PDF documents. Make your documents unique and protect your personal information from stealing.
A digital watermark is a kind of marker covertly embedded in a symbol such as text, image or logo. It's used to show the identity of its owners.
You can select the type of watermark on the plugin settings page: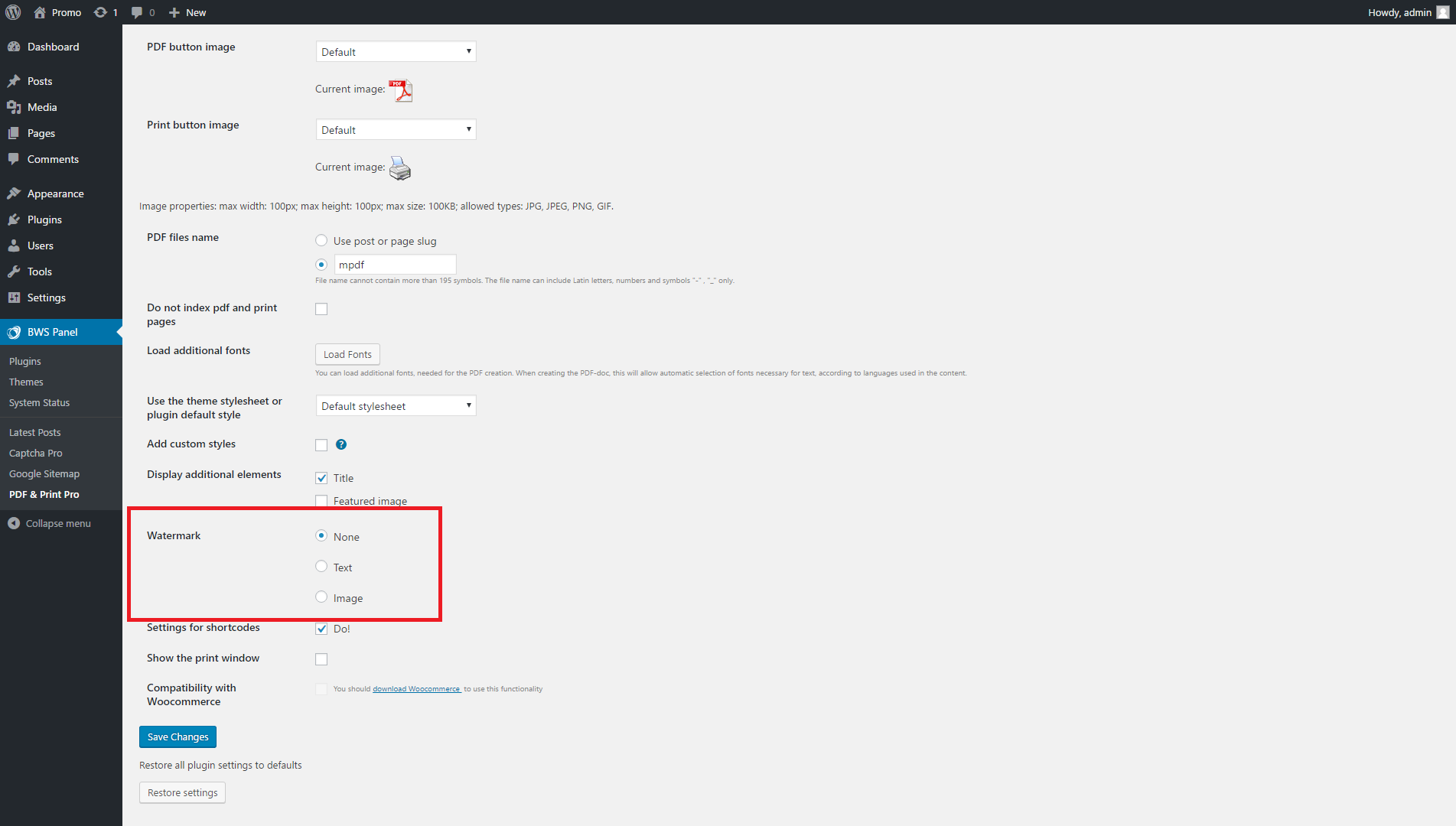 You can add a text or some image: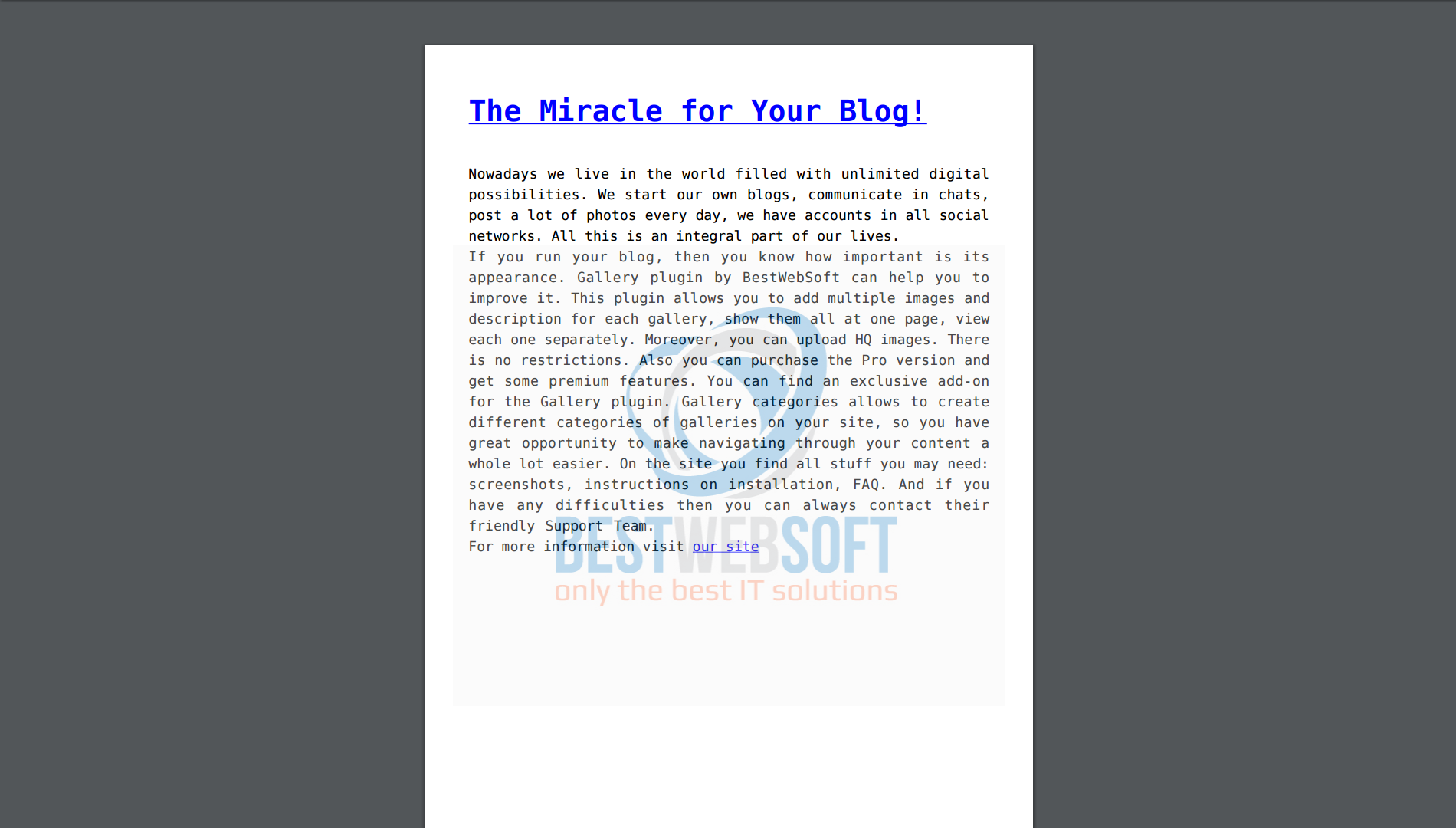 Now you can be sure no one steals your content for own purposes!
If you have a feature, suggestion or idea you'd like to see in the plugin, we'd love to hear about it! Suggest a Feature