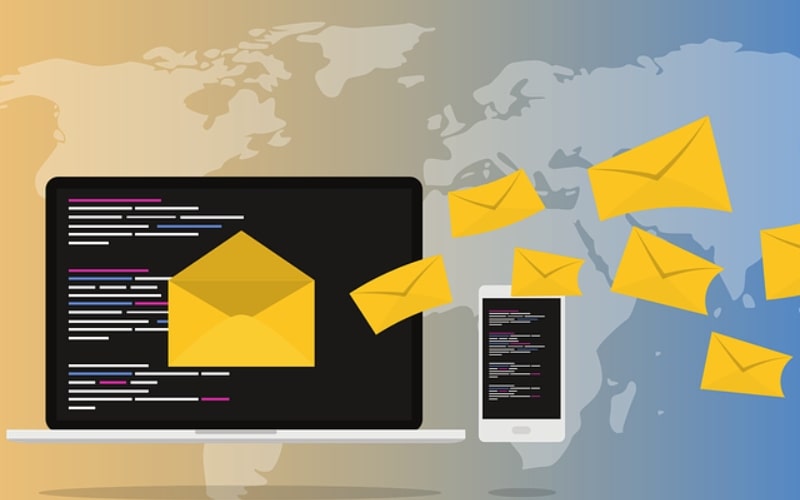 Can an email list be the most effective tool for marketing nowadays?
It's the year 2021. Over the last two decades, internet communication evolved at an unimaginable pace. In the age of messengers, communication apps, and not-as-powerful-as-they-once-were social networks.
Well, it can.
For business needs, email marketing is the essential tool, which surpasses any other communication form.
It is most effective due to several factors. Email is the most cost-efficient form of marketing. As well as it tends to connect with clients, most interested in your proposals if done correctly.
What are the rules to abide by and mistakes to avoid? In this article.
Direct and Non-Direct Ways to Make Profit of Email List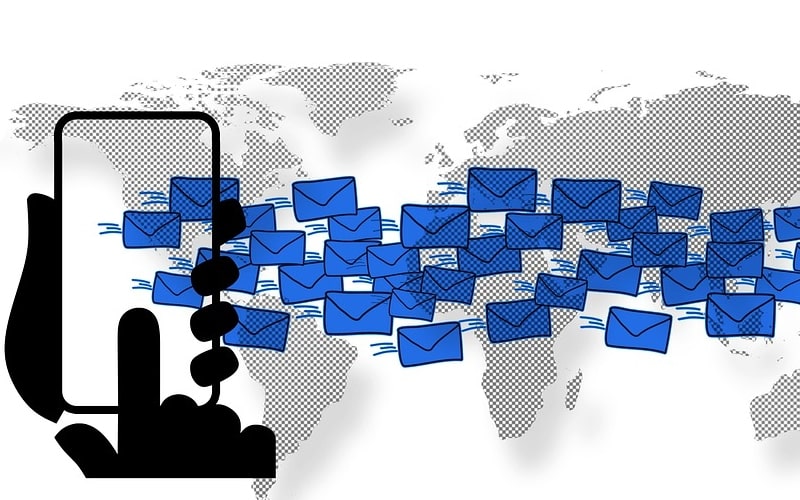 Email plays a significant role in a life of an entrepreneur or a digital marketer.
In this world, the product making by itself is not enough to turn it into money. Selling is the most crucial part of getting rich. It's a shame that a huge share of humankind's best efforts come down that economic entropy sink. But like it or not, marketing is inevitable.
And consequently, it provides businesses with the opportunity to make tons of money.
You can use the mailing list to carry out marketing activities for your products. Sell ​​your products or services to all visitors to your website. Make your product attractive enough to turn your visitors into customers. If there was a particular campaign in the past that helped your brand, run it again and make a profit.
Depending on the products or services, they can be marketed creatively. Content is one of the most important factors for any business or brand, and if your content is terrible, then this will be directly reflected in all other parts of your business.
The last and most important way to use mailing lists to make greater profits is to segment your audience. You can segment your audience according to their interests and needs, and provide them with products or services.
For example, if you are a business coach and you have many entrepreneurs on your mailing list, you can sell them the products that are most relevant to these entrepreneurs to achieve instant sales.
You want to develop a marketing strategy for each specific list to get the best results ending up with 100 different lists that you can market in different ways.
How to Collect Emails for the List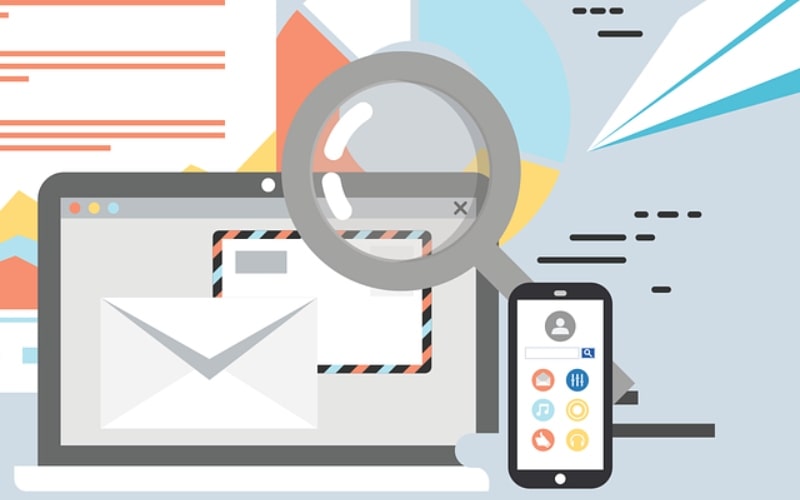 So, the best and fastest way to build a quality email list is to outright buy them from "professionals", right?
Of course, not!
As a commercial marketer, you can obtain email lists related to your brand in a variety of authentic ways. But before we talk about these, we need to talk about the most common mistake marketers make when creating email lists-they buy email lists. Some commercial marketers do not actually get the mailing list but go out to buy the list. Therefore, investing a lot of money in something that is not beneficial for them.
So, how can this cut-the-corner move bite you in the back?
Someone might sue you because it goes against GDPR.
It can easily turn out to be a scam. In the worst-case scenario, you end up with a crypt of dead emails no one use anymore.
Unlike when people give you their email consensually, they probably will not recognize your mail and mark it as spam.
There is a high chance of you losing your IP reputation.
Your email service provider can penalize you. For instance, if you are using Gmail or Yahoo to send emails to the mailing list that you just bought, and if people are labeling your email account as spam, these service providers have the authority to penalize you. They refuse to offer any services to you, as this would directly impact their credibility as an email service provider.
Someone might decide they have enough of you and try killing your site with a DDoS attack. Though it is mostly used as an unfair business competition tactic.
So, how do you build a list in a proper way?
Use Forms. Give your customers or visitors a form to fill to get their personal information and email. Moreover, if you are clever enough you can get even more statistics if done correctly. Like their IP addresses, country of residence, active hours, etc.
Lead Generation Offers. Using lead magnets to attract customers to provide you with their email addresses can be a good strategy. You can add a call to action on your website or social media page, such as "subscribe now" or "subscribe to discover more". This is how you attract them. Below is an example of a lead magnet that is fully up and running. You can click on it below to see how it works.
Free Stuff. One of the best ways to attract consumers is to provide free gifts and vouchers. For example, asking visitors to register and win gifts will get a better response than just telling them to sign up.
Social Media. Yeah, two-level deep marketing. Social media is widely used in commercial marketing. You can use this trend for your benefit and create contests that ask people to send you their details and participate in the contest.
Bonus Content. Creative and engaging content, such as videos and blogs, will attract the attention of your audience, leading them to register or follow your content.
Dedicated Blog. Blogs are another very effective way to attract visits and browsing for personal information. All visitors to your blog will be asked to subscribe after opening your blog.
Feedback and Reviews. Asking for feedback may be beneficial to both parties. Customers receive better service, while the business can get tips for their course of action. At the same time, you get their email you can use in any manner you want. Reviews, on the other hand, serve to brighten your public image. The better you look the more people trusts you.
Newsletter. Basically, your monthly free mini-internet journal that may or may not be crawling with your self-advertisement. If it is useful or entertaining enough, your customers may bite it.
Nevertheless, accumulating a massive dump of emails is not the final stage. The point of all the work you've done so far is figuring out how to use it. It might be wise to segment them depending on what people can be interested in. The more personalized and on-mark your offers are, the bigger the chance of your campaign succeeding.
Final Stage
Nevertheless, accumulating a massive dump of emails is not the final stage. The point of all the work you've done so far is figuring out how to use it. It might be wise to segment them depending on what people can be interested in. The more personalized and on-mark your offers are, the bigger the chance of your campaign succeeding.
The Sender plugin by BestWebSoft is ultimately the tool, designed to make the final step of an email campaign. Mailing out. It can send a bulk newsletter mailing to your WordPress website users. Complete with email customization and settings.
Connect with your customers, increase traffic, and drive sales!

Okay, Keep It Short!
Email lists can be a source of large profits if are used effectively. Marketing done via email is the most cost-efficient due to the low expenses needed to promote your goods or service. It also serves as a means to create strong bonds between customers and you. If only consensual.
It is important that you create a strong and authentic emailing list of customers/visitors who show interest in your brand and product.
Once this has been achieved, the next step is to be consistent in connecting with your potential buyers through lead generation methods or offering them free content.
The path to success is a long one, luck-dependant and unfair. But if you don`t take it, nothing can be achieved.