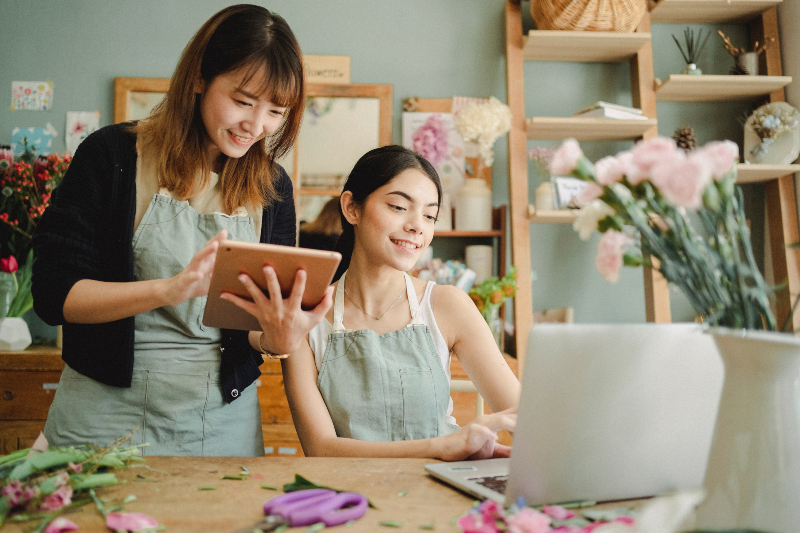 Digital marketing is arguably one of the most critical elements of modern commerce with social media and website traffic being the primary drivers of conversion rates. 73 percent of all marketing experts (https://www.hootsuite.com/webinars/how-to-build-an-audience-driven-social-marketing-plan) aim to use social media to gain new customers, according to a social trends survey by Hootsuite. There are many ways through which you can grow your business through website and social media traffic, from promos and events to getting raw funds from monetizing your company's blog posts. But the best way to do so is to formulate a winning digital marketing strategy that will continuously bolster your client base for years to come. Here's how you can do that.
Have a Personalized and Accessible Approach
Nowadays, the most effective means to attract clientele isn't an in-your-face marketing campaign. Rather, it's best to promote accessibility and value, and let your customers come to you. People want to do business with companies that are in touch with their needs and activities. This builds trust and sets you apart from the usual corporations who just want to sell them something. Positioning yourself as an ally to their efforts, only profiting as a byproduct of your good will, is a much better look than simply being the maker of a product with this or that feature that supposedly makes it better than the rest.
Some of the ways you can do this include building a strong, approachable social media presence, providing personal customer service, and entertaining questions with prompt, useful answers. Anything that will mark you as a business that prioritizes serving the community or the niche it caters to is going to generate good press that will form the backbone of your marketing strategy.
Create Valuable Content
This is perhaps the most important part of modern digital marketing. What drives site rankings nowadays is not your usage of keywords. Forget what you knew about SEO, because in truth, high quality web content is what's going to make or break your site ranking. Google's SMITH algorithm will ensure this once it's fully integrated into Google's main search engine algorithm.
SMITH is a natural language processing model (https://blogs.perficient.com/2021/03/29/google-smith-algorithm-is-an-important-event-for-seo-heres-why/) that can essentially "read" longform content on any website, and judge whether or not it provides actual value to the reader. SEO has now evolved to a point where you need to be much more hands-on for it to work for you. For example, local SEO (https://www.neonambition.com/local-seo) is now much more important, as Google has become very interested in bringing searchers results that get them what they need in the shortest amount of clicks.
Fortunately, small businesses have the advantage here, as they are far more likely to be more attuned to their area. Tailoring content to your locale will be more beneficial to your ranking than a more generalist article. Most of the new SEO requirements center around creating web content that provides site visitors the information they need with zero fluff. You need to put the audience first, address them with the appropriate tone, and radiate trustworthiness. Master this, and you'll be able to secure for yourself a competent search engine ranking.
Maximize Your Online Customer Experience Rating
Once the customer gets on your site, you want to make sure that their experience is seamless and free of hassles and frustrations. Page load times, user interface, and website speed all have to be optimized to ensure that customers experience your website without a hitch. Google is also developing new algorithms to evaluate these parts of your site, but right now they are an important part of improving your customer reviews. Your profiles on social media, LinkedIn, and Google My Business are also important, as people expect professional looking profiles on every platform.
In an always-online age, you have to go forward with the knowledge that your audience is going to be much more savvy, and hence have much less tolerance for time-wasting shortcomings. Letting your customers proceed at their own pace, and fostering trust by eliminating all pretense is the new way to go.