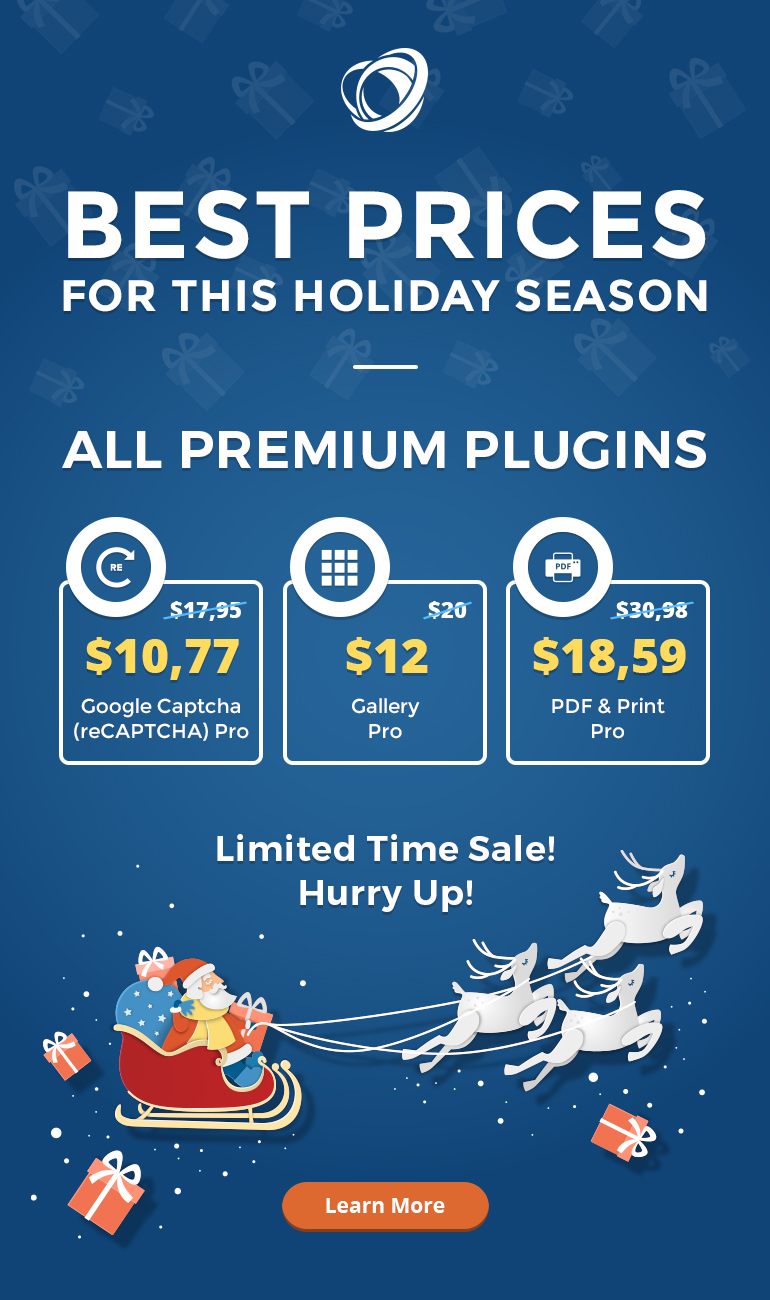 When we remember a special Christmas, it is not the presents that made it special, but the love, laughter, and warmth in the hearts of our friends and family that made that holiday special. Anyway, Christmas gifts are essential for creating a festive mood during the holiday celebration.
This year, we prepared incredible discounts for our premium plugins. Don't miss your chance to purchase any item until Jan 01 2018 with up to 65% off using the following gift coupons:
NY2017BG40 – 40% OFF purchasing any Pro Annual license!
NY2017BG30 – 30% OFF purchasing any Pro Lifetime license!
NY2017BG65 – 65% OFF purchasing any Annual Membership!
Take Our Special Holiday Offer! Start Saving Now!
Wishing you all the best this holiday season!