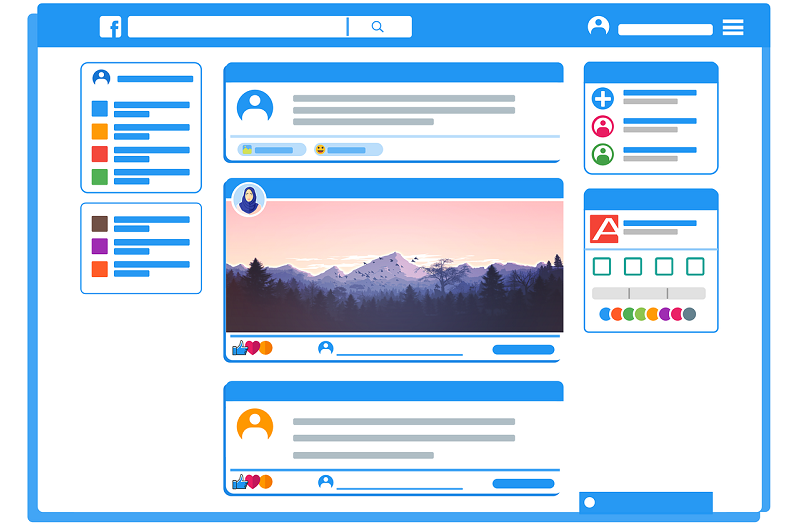 Without a doubt, Facebook is a powerful channel for marketing purposes. In fact, 91% of B2B sellers and 96% of B2C sellers currently use it for advertising and marketing.
The success of your social media marketing strategy depends on interaction, usually in the form of likes, comments, or shares. But high participation rates are easier said than done.
One way to increase engagement for your Facebook business page is to embed it on your website, which can increase the number of likes and comments on your posts without driving viewers away from your site.
Here is a quick guide on how to embed a Facebook feed on a WordPress website. So if you host your website on WordPress this info will be very useful!
Installing and Configuring Facebook Feed for WordPress
Instead of using custom Facebook code, you can use a WordPress plugin.
In this guide, we use the Like & Share plugin by BestWebSoft for our purposes.
You can install it from the WordPress plugins directory, then upgrade to the Pro version, upload the .zip archive from the dashboard, or by uploading the files directly to your web server (in the /wp-content/plugins/ directory). Then click the "Activate" button.
After successful installation and activation of the Like & Share plugin, we can continue to the setting.
At first, open the "Like & Share" > "Settings" page on the dashboard.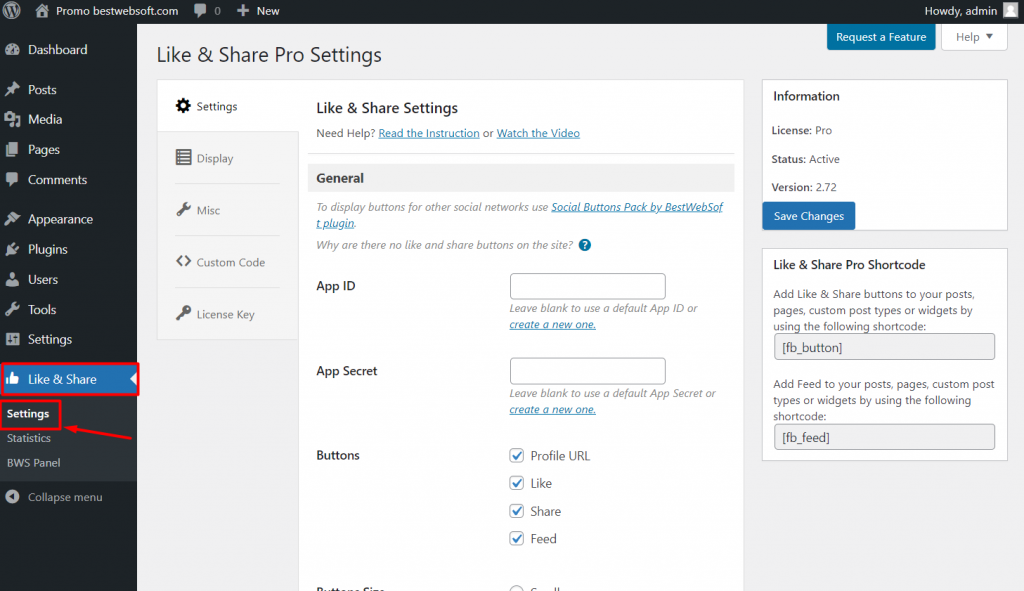 Find the "Buttons" option on the settings page and enable "Feed".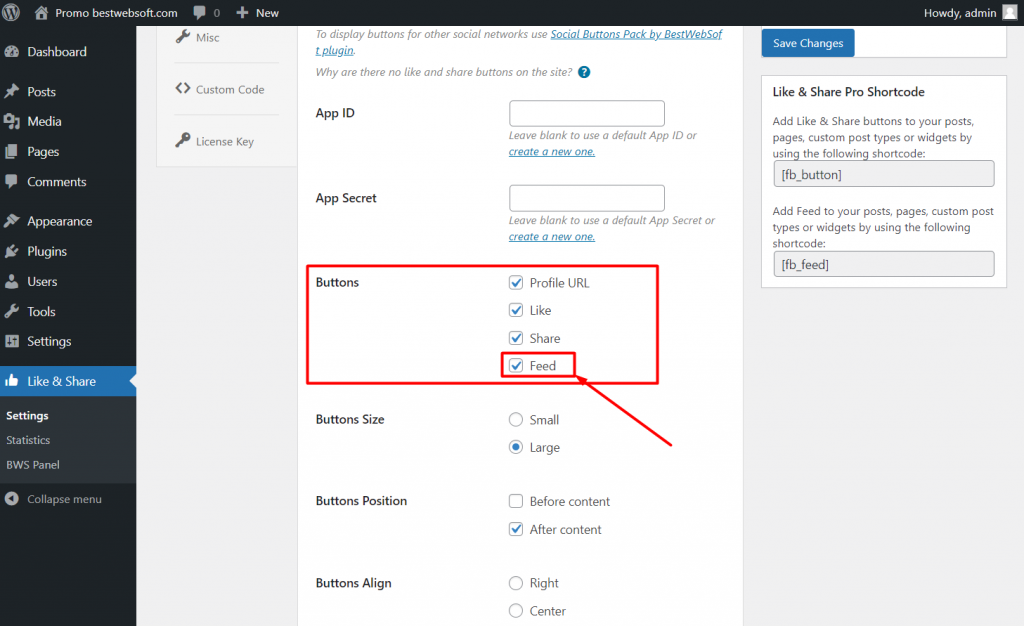 Basically, that's 50% of what you need to do to display the feed. Let's continue to more advanced settings of the Facebook feed.
To find the Facebook Feed section scroll down the page. Here you can find two options "Facebook Feed URL" and "Feed Tabs". Use the first one to insert the URL of the Facebook page. Use the "Feed Tabs" option to select the necessary parts of the feed block or even display only a page "badge".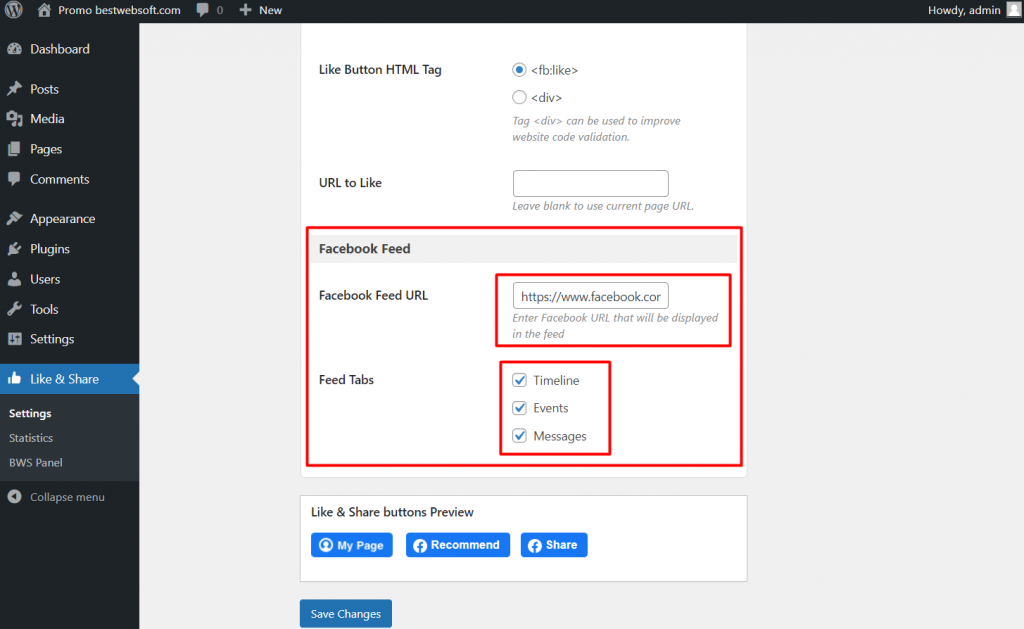 Feed with all tabs enabled will look on WordPress post or page the following way: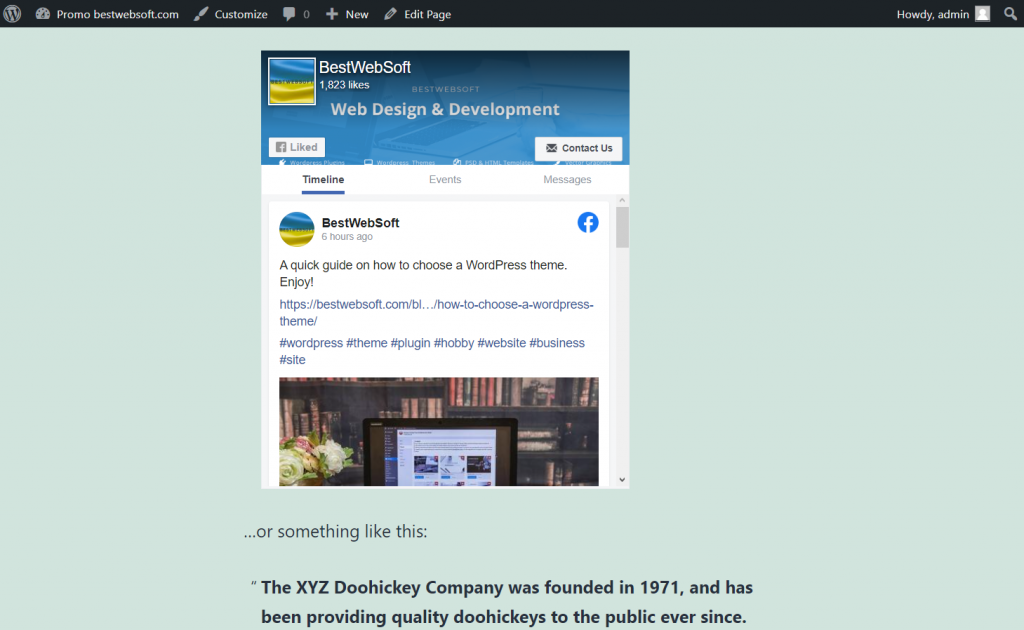 You can control where you want to display the feed and Facebook buttons by enabling the necessary pages on the "Display" tab.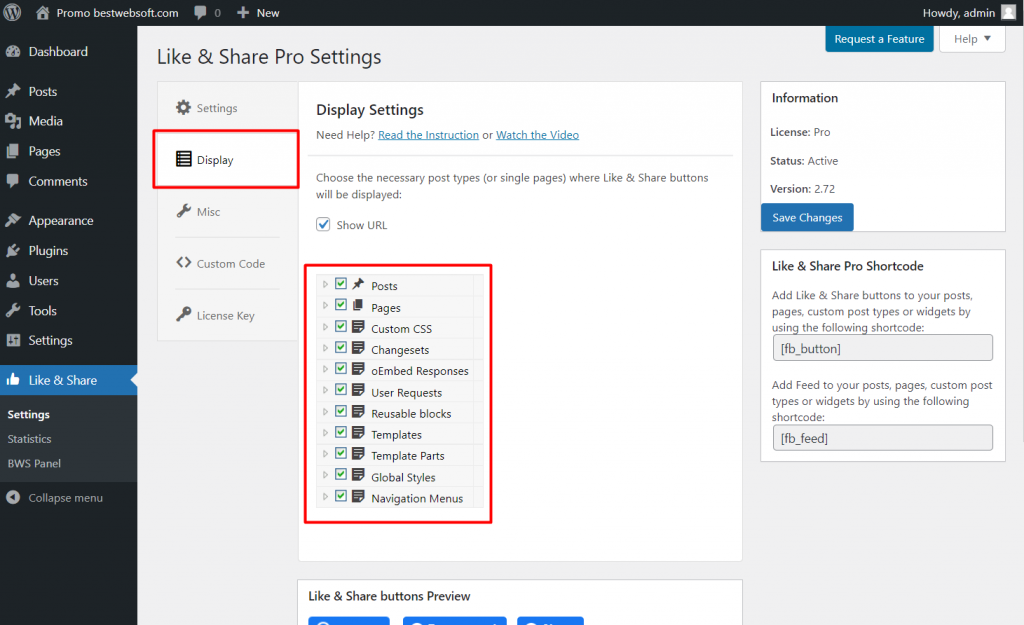 You can also add Feed to your posts, pages, custom post types, or widgets by using the shortcode that can be found on the plugin settings page.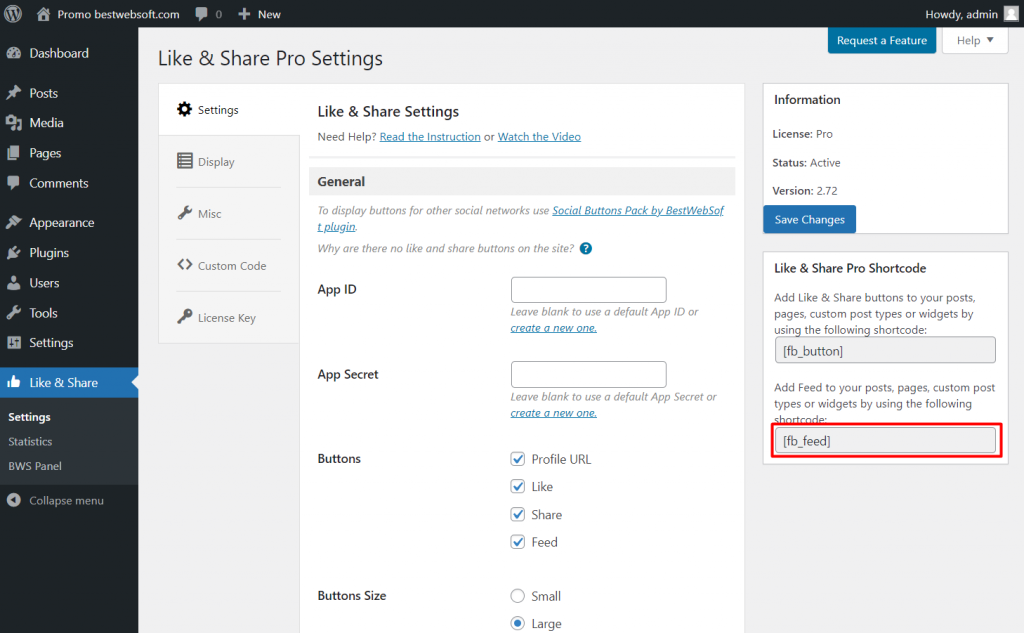 Conclusion
It is only a part of the possibilities of the Like & Share by BestWebSoft plugin. The new feature allows you to further expand the social functionality and make your Facebook page more popular at the expense of your site.