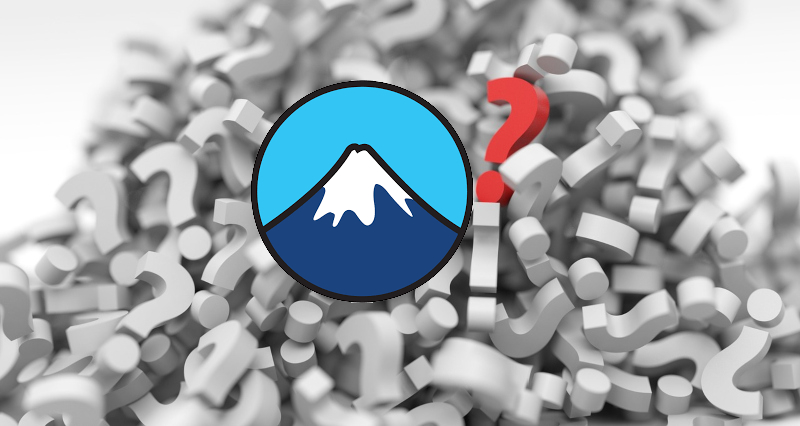 Having a contact form plugin installed on your website is an admirable decision. Feedback management is vital for any profit or non-profit company, as well as blogs and even web tool developers. Basically almost any kind of website.
However, most of the time that's not enough. Depending on the plugin used, the feedback gathered from your visitors and clients is managed differently. For example, the Form Element plugin is sending an email whenever you receive a submitted form.
By default Contact Form 7 doesn't save the submitted messages. To manage messages through Contact Form 7, you need to install Flamingo (another plugin created by the same developer). 
Contact Form to Data Base
Contact Form to Data Base plugin by BestWebSoft, however, offers something completely different. It allows to store submitted forms to your website database and access them via your dashboard. Moreover, the best part is it works with several form plugins and has the ability to easily manage stored messages.
And how do I do it?
1. First step, of course, is having your contact form plugin installed (currently supporting Contact Form plugin, Contact Form 7 plugin, and Pojo Forms plugin). As well as Contact Form to Data Base plugin.
2. Enable the "Save Messages to Database" option to activate message saving and display other options.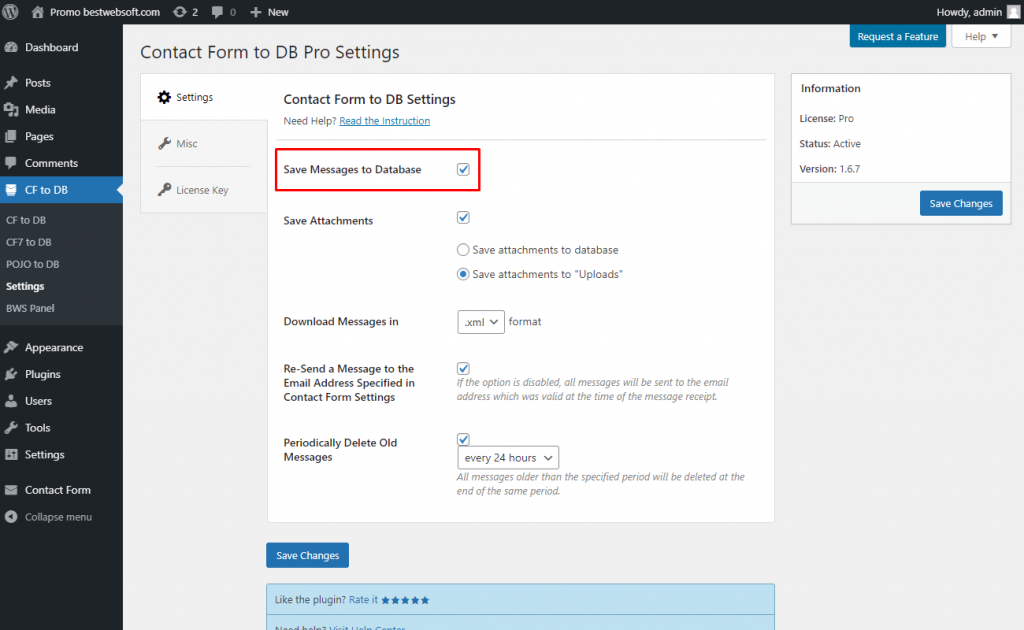 3. Use the "Save Attachments" options to enable saving attachment files from the contact form and choose the place to save those files.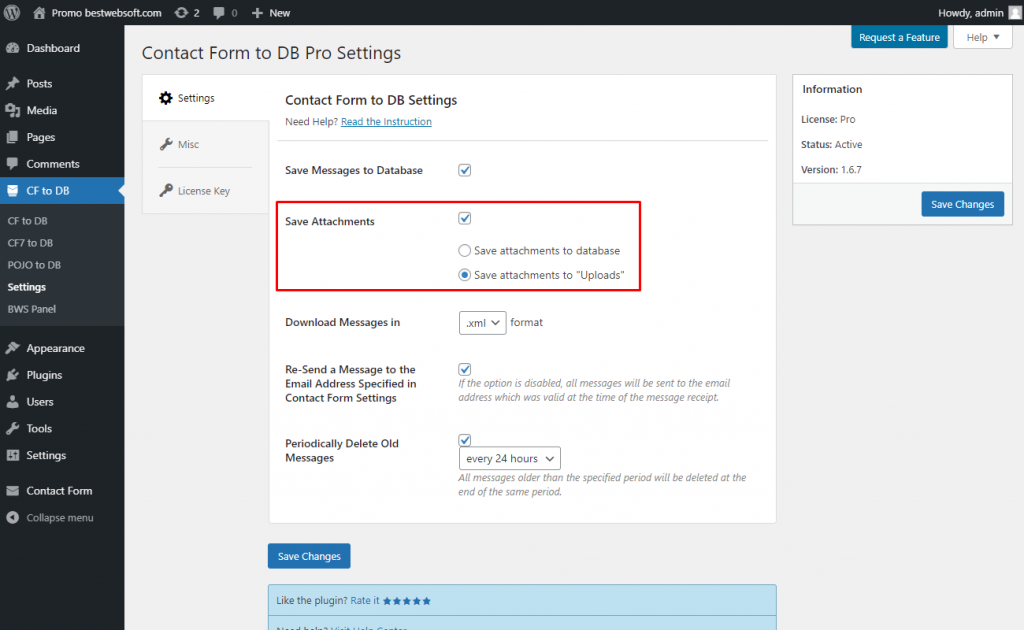 4. You are good to go! All messages will be stored on the respective pages.
For Contact Form 7 use the "CF to DB" page to manage the messages received from the Contact Form 7 in the database.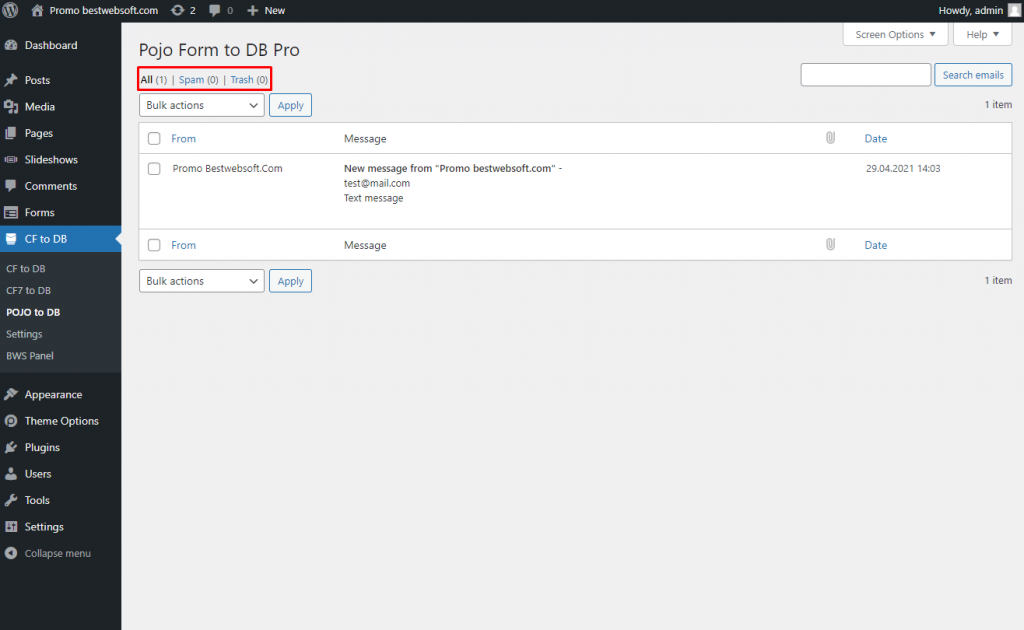 For Pojo Forms use the "Pojo Form to DB" page to manage the messages received from the Pojo Forms in the database.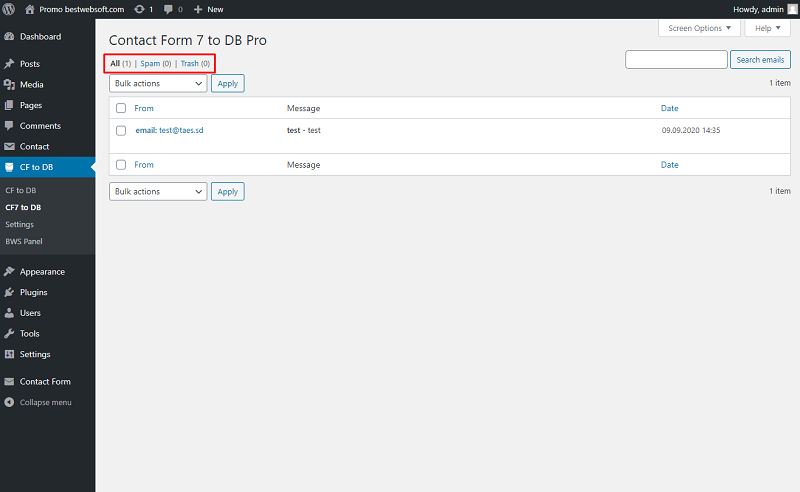 Conclusion
Contact Form to DB is by far the easiest plugin for feedback gathering. It's easy, fast and universal. Saving messages to the database allows for automatization of the workflow, so it's nigh invaluable for any website with fast submitted forms flow.