For almost a year Social Login has become a perfect tool for facilitating the procedure of authentication via Google +1 on WordPress site. You are welcome to check its advantages if you haven't tried it yet. It is absolutely simple and quick!
When we released this plugin, we informed about your intentions to extend its functionality with some other great features and here we are keeping our promise. Now, we are extremely happy to introduce you Social Login updated options!
Now, the customers have an incredible opportunity to sign in with existing Facebook, Twitter, and LinkedIn accounts! The same way as it was with Google +1, Social Login can be used for Login, Registration, and Comments forms on your WordPress website.
Just go to the plugin settings page, mark the needed option, create your own credentials and complete the fields. Save changes. Sounds as easy as pie, right?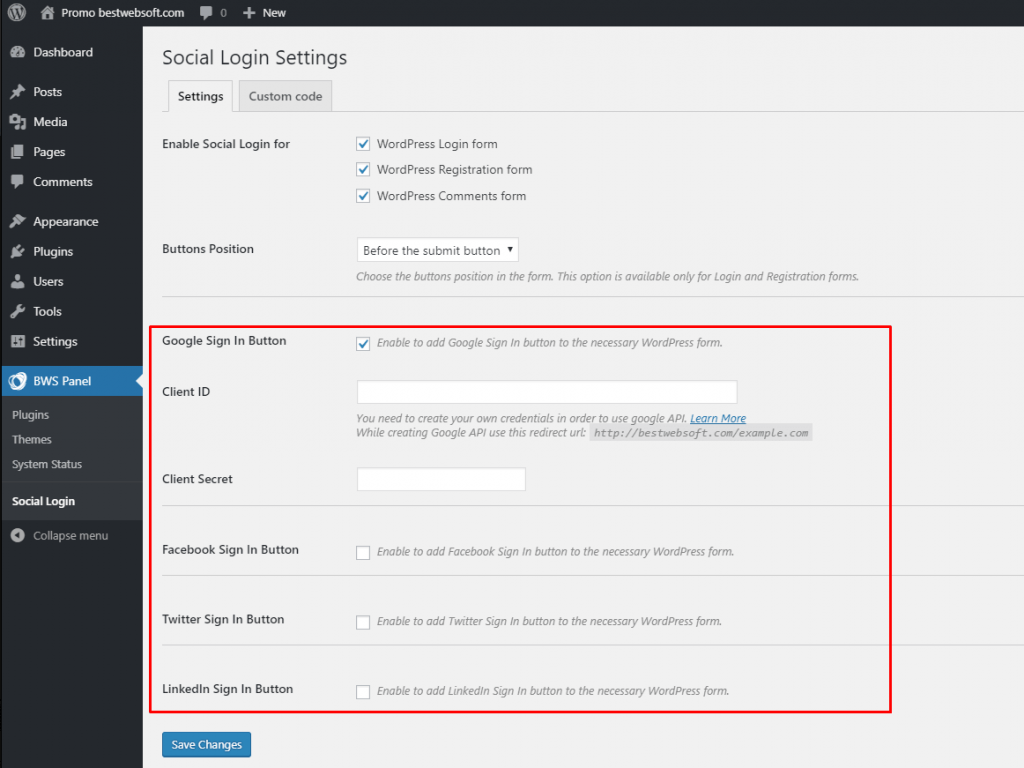 Anyway, if you are facing some configuration problems, you can always consult the How to Use Instruction. For our clients' convenience, we added the link to the detailed descriptions of steps to follow. Click "Learn More" button next to ID fields in each section and get help.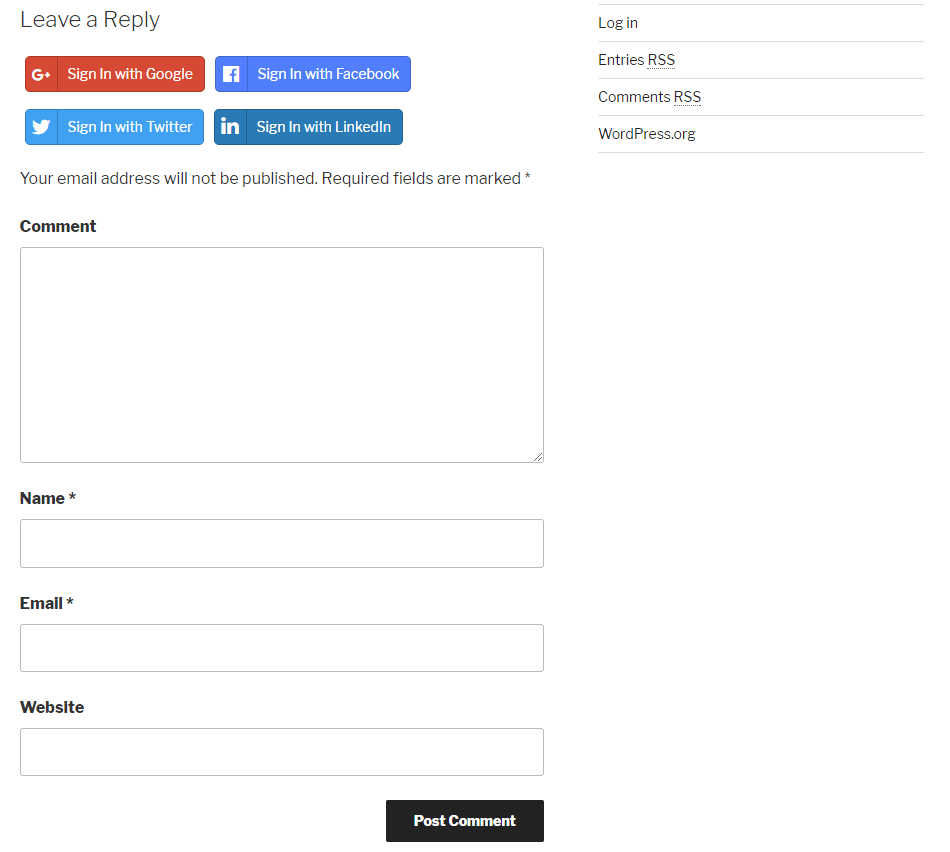 When everything is done, check the result in the frontend.
Help your visitors make the registration and login process on your WordPress website easier! It will bring more activity and comments to your posts!
Have a question or comment? Contact Now
As we consider every new feature request, our clients are warmly welcomed if they play a role in suggesting a needed option. Get in touch with us and please share your ideas about the preferable options or some other social login buttons and you will see them in our future updates!