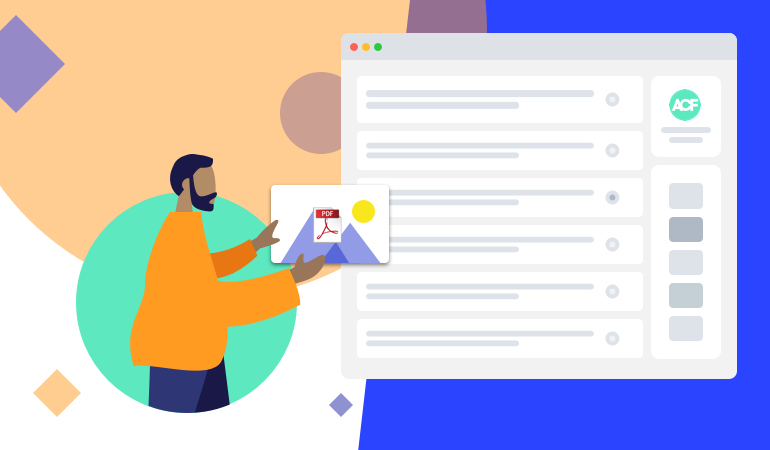 If you want to give your website visitors the opportunity to save content in PDF format without any hassle or print it directly from the browser window, then the PDF & Print plugin is what you need.
It adds the PDF and Print buttons to your content. The plugin is incredibly flexible; its buttons can be placed on every page or post you need, as well as on the search results page, archives, and custom post types.
Moreover, you can tune the way it looks on your website's pages: set custom images for buttons, select their position in content and set their type (image, text, or image + text). If you want to give users the ability to save or print content, then this plugin offers you an easy way to do it.
Why PDF & Print?
PDF & Print is one of the most promising BestWebSoft plugins. Currently, it has been downloaded more than 10 thousand times and has a rating of 4.2 stars out of five.
Over the past year, the plugin has been significantly improved, which greatly expanded its capabilities. Thus, you can protect your content by means of a text or image watermark, prevent PDF file content from copying, create custom headers and footers for PDF documents, select whether to open or download a PDF file, select the user role PDF & Print buttons will be displayed for, and more.
PDF & Print plugin adds two simple buttons to your site. To create PDF files or print pages you only need to click on the appropriate button. All the rest will be done by the plugin itself. And thanks to the updated mPDF library, the plugin is compatible with PHP 7.x.x.
Advanced Custom Fields
Advanced Custom Fields is a very popular WordPress plugin with over a million installations and 4.9 out of 5 stars rating. ACF has got both free and Pro versions, but even in the free version, it allows you to take full control of your WordPress edit screens & custom field data.
Why do we need Custom Fields? Standard recording settings are very limited. ACF plugin helps simplify working with user-defined WordPress fields using special interface tools.
Conclusion
PDF & Print is a powerful plugin that supports any type of WordPress post type, including custom ones. It is easily customizable depending on personal preferences. You can brand and protect your content with a text or image watermark; custom document header and footer; and the prevent from copying feature. Finally, PDF & Print supports the use of a shortcode, which saves time. And in addition to all the above-mentioned benefits, you can now display content generated by the Advanced Custom Fields plugin.
To learn more about plugins compatibility check our quick guide article about PDF & Print and ACF.