SMTP (Simple Mail Transfer Protocol) is a protocol created for communication. It sends emails over the Web. SMTP plugin is a great solution to configure and send emails using mail services such as Hotmail, Gmail and Yahoo as well as mail gateways (e.g. Mailjet). It will prevent your messages from getting into the spam/junk folder of your recipients.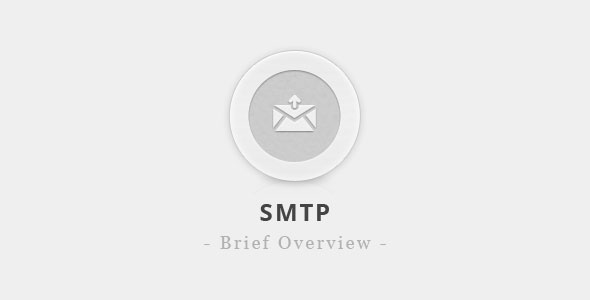 SMTP plugin allows you to securely deliver emails to your recipients as well as to configure the sending email messages with the help of mail gateways and main email services. This plugin provides an easy way of sending test emails, which makes the configuration process much easier and you will not have to deal with a bunch of settings.
Often sending messages from your WordPress website can face the following issues:
The message was sent but it got into the recipient's spam/junk folder
The message was not delivered to the recipient
The message was lost somewhere on the server
The server do not allow to send messages at all
SMTP plugin can become very handy to solve these issues, since it provides an ability to configure your WordPress website to send messages using a SMTP server. All popular email services such as Hotmail, Gmail and Yahoo have SMTP servers. Authentication with a SMTP server will allow you to send all messages from your website to your recipients within a few clicks.
Send a test message to check the settings.
See test email sending log.
Some benefits of Using SMTP
You can use your preferred email to send messages from (for e.g: myemail@gmail.com)
The SMTP server lowers the risk of messages getting lost somewhere on the server, since it is taking the full responsibility of delivering mails to the recipient.
Your messages will be less likely to be marked as spam
SMTP plugin ensures that you will never have to worry about your messages sent. It just do all the job for you.
Download: https://bestwebsoft.com/products/wordpress/plugins/smtp/