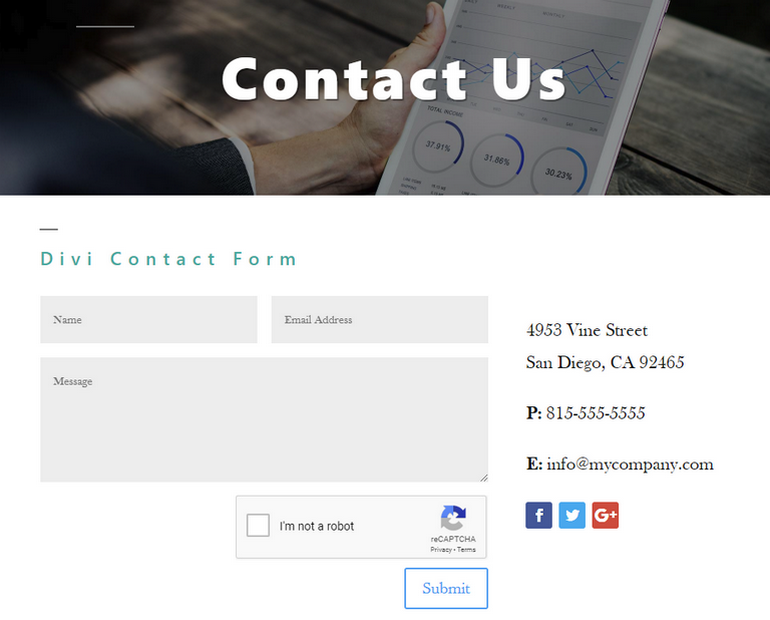 Spam attacks can be a dangerous threat. Harmful emails can threaten your users if intruders manage to post malicious links or attach an infected file into the comment section of your website. On the other hand, thousands of hacked machines can unite in a vast botnet focused on shutting down your site or hack users' password. This type of hacker attack aims at your contact forms and login credentials.
Thousands of bots check all possible password combinations to get into the system. It can be a time and resource consuming process and even create tension in your network. Fortunately, only a couple of lines of code usually control those bots, and a simple verification can protect you from most of them.
That's why we've created reCaptcha plugin. It adds a layer of defense to protect your website from spammers and intruders. Our efficient but straightforward solution can block bots that are attempting to hack or break down your site. reCAPTCHA has initially been designed to be compatible with the highest number of popular plugins, and it's time to extend this list with one more title.
We're glad to announce that the new version of our plugin has brought the compatibility with Divi Builder, which is initially designed for creating responsive and dynamic web elements you may integrate into your WordPress website. In this article, let's check out both plugins and find out how to use them simultaneously in your product.
reCaptcha
This plugin is a reliable protection measure against possible spam attacks. It's easy to download, install and use. You can add reCAPTCHA to a decent number of possible forms. Add it to registration, login, comments, reset password forms; Testimonials; Contact Form or any custom form you may ever want to create. An ability to hide the reCAPTCHA verification for enlisted IP-addresses or specific user roles is also a great bonus.
All these features are free, but you can upgrade to the Pro version to extend its functionality even more. The Pro version adds compatibility to popular plugins such as Contact Form 7, Ninja Forms, Jetpack, Subscriber, Multilanguage, etc. The plugin is fully compatible with WooCommerce, bbPress, BuddyPress, wpForo Forum, and from now on, with Divi Builder.
Divi Builder
The plugin is an excellent drag & drop builder. Use it to create any element you want – from a post or a form to an entire webpage. You won't need any coding skills to create something unique – simple visual interface doesn't contain any tough parts. All these will be handled by the plugin itself, so you can concentrate on creation and forget about tedious and time-consuming tasks.
reCaptcha+ Divi Builder Integration
With the latest eCaptchaversion, both plugins become fully compatible with each other. Like Contact Form 7 or Ninja Forms, you can now use Divi Builder for creating your fascinating forms and webpages to boost the overall website's popularity and conversions. But first, you need to integrate Divi and reCaptcha into your WordPress product. Let's take a look at how to reach this in 5 simple steps:
1. First of all, install and configure both plugins. Check out this article to understand how to solve any possible issues you may encounter during this process.
2. Keep in mind that you'll need to register the website with Google and get the API keys to start using eCaptchaon your website.
Make sure that the eCaptchaversion on the plugin's settings page matches the reCaptcha type of the API keys in the Google Admin console. Otherwise, the plugin won't work.
3. Go to the settings page, navigate to the "reCaptcha version" section, and select the one for which you've obtained the keys earlier. In the "Authentication" section fill up "Site Key" and "Secret Key" fields with the data provided by Google. Save all the changes.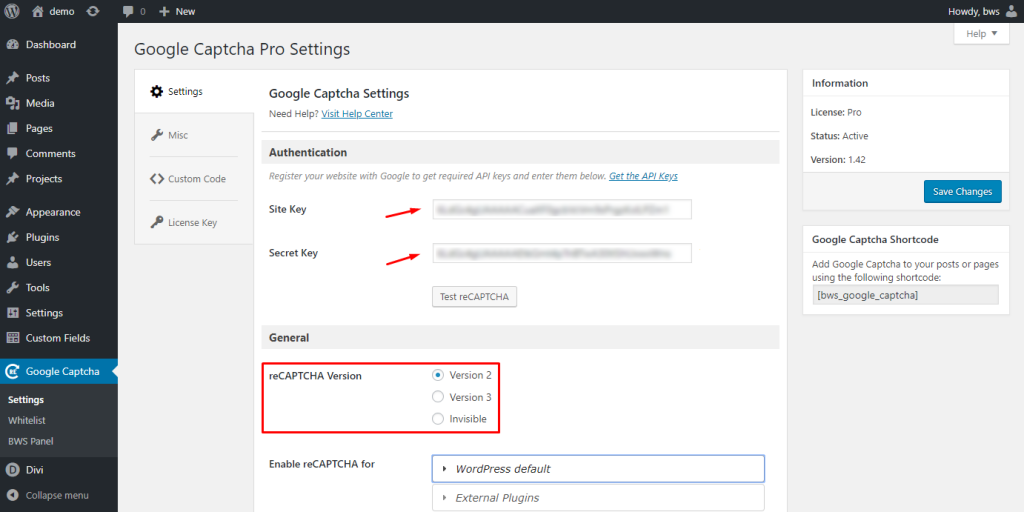 4. Check if everything runs perfectly. Click the "Test reCaptcha" button and pass the generated test verification. Complete the test to ensure that you have pasted the keys correctly.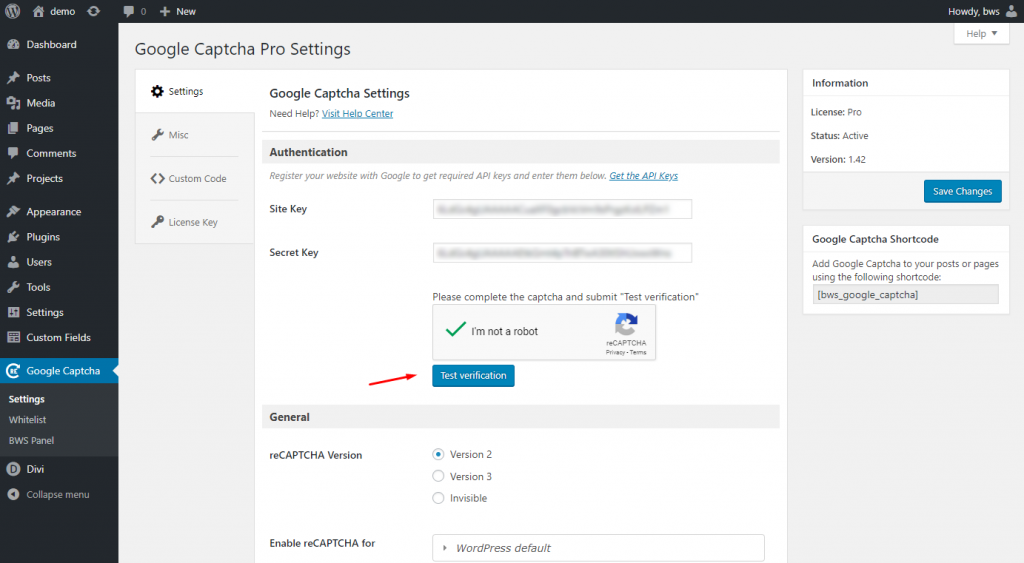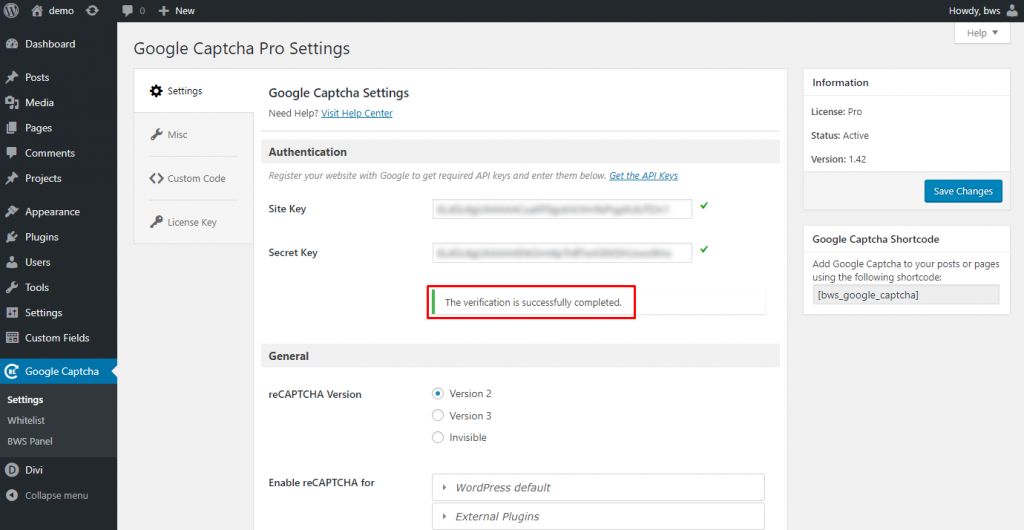 5. On reCaptcha  settings page, scroll down to find the "Divi Builder" section and mark the "Contact Form" and/or "Login Forms" checkbox(es). Save the changes.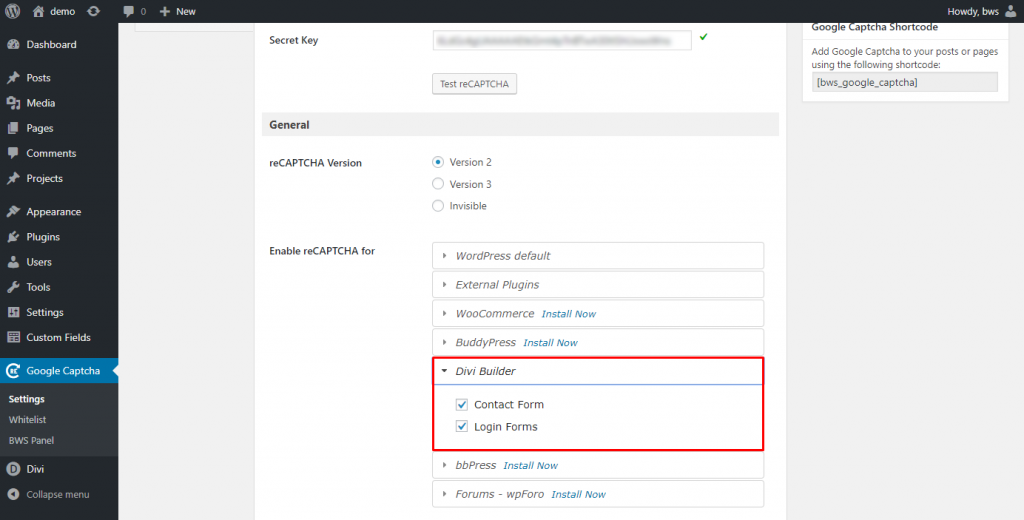 Divi doesn't require any specific actions to connect with our plugin, so we've made it!
In the front-end, Divi Contact Form protected by reCaptcha v2 will look the following way: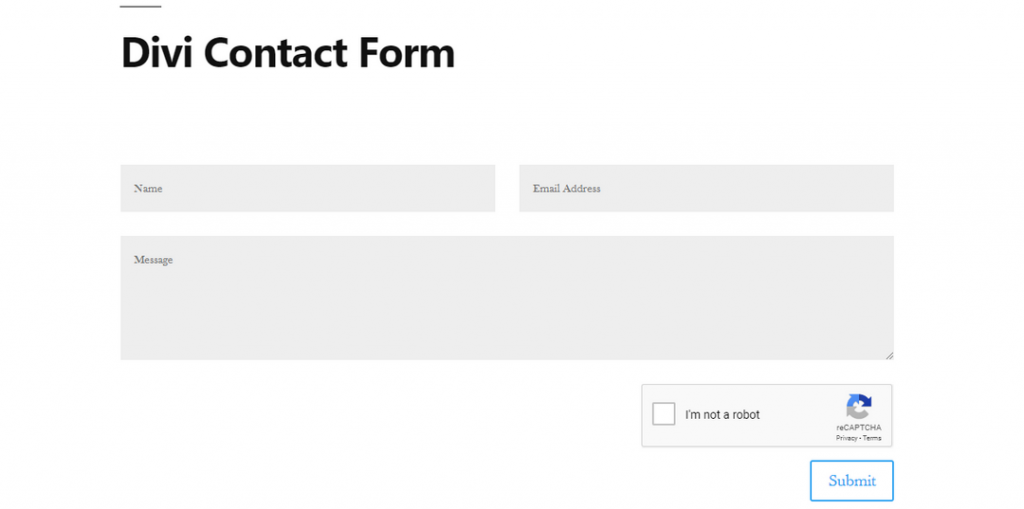 And the Divi Login Form protected by reCaptcha v2 will look like this: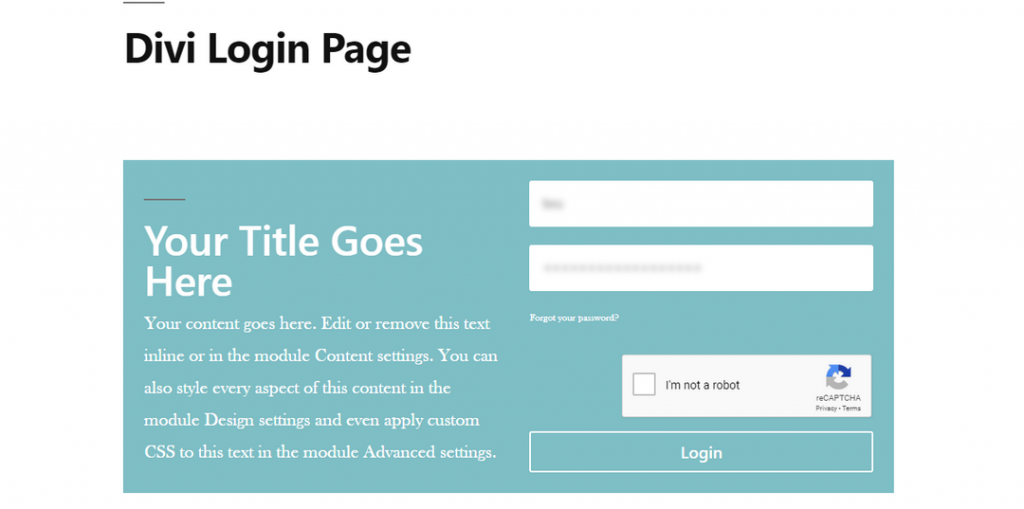 These simple steps will link both plugins so that they can complement each other. Feel entirely free to use all the advantages of Divi's excellent custom pages combined with reliable protection provided by reCaptcha plugin and create an exceptional custom WordPress website.
Spam attacks can cause lots of problems to your website. Gladly, reCAPTCHA is a classy solution for preventing such type of threats. Our reCaptcha  plugin is highly compatible with popular WordPress plugins, such as WooCommerce, Jetpack, BuddyPress, bbPress, Contact Form 7, Ninja Forms, Subscriber, Multilanguage, etc.
In the new version, we've added a Divi Builder compatibility, so that you can create your outstanding webpages and not bother about spam bots or brute-force attacks. Our plugin will grant your website a level of protection it truly deserves, and Divi can give you the fanciest custom page you can ever imagine.