This article is a step-by-step instruction for getting started, if you are a rookie in WordPress. Below are several options that may assist you, in case if you need help along the way.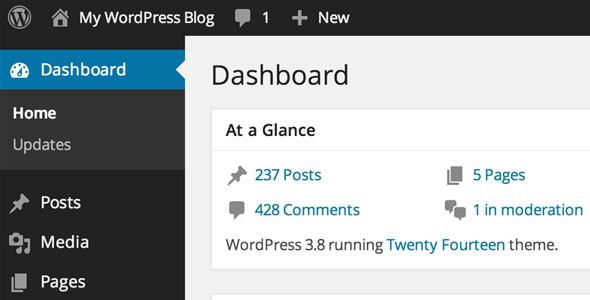 Pick the red pill and join us in the WordPress world!
Step One. Read Basics
WordPress is a great tool. It is flexible, quite powerful and easy-to-use. Creating a website, as well as managing it is an piece of art and science that needs preparation. It is important to be well-informed on the subject in order to be ready for this. Your time investment is the most important thing, while your knowledge will save much time in the long run. So there are readings to help you get started, before you invest your valuable energy and time into installing WordPress.
This list includes:
Step Two. Create a Plan
First, make a list of the things you need to do, including the instructions on installing WordPress, based upon the information you have just read. Make sure your list includes the following:
The following readings will help you make a plan for your WordPress website, as well as to learn how WordPress works:
Before making a plan about how exactly you are going to use WordPress on your website, ask yourself some questions:
Step Three. WordPress Installation
If you already have a plan, it is time to install WordPress. Here are some readings:
Step Four. WordPress Setup
If you complete your installation, it is time for WordPress setup.
Check out the Administration Screens guide to understand how all the various screens and features on the WordPress Administration Panels work.
Also, see Users > Your Profile pages for guidance on creating your user profile information. Go to Administration > Settings > General, to set the site name and other information.
See Administration > Posts > Posts panel to experiment with the full edit or quick edit features after you have published a few posts. By going to Administration > Pages > Add New, you can add your "Home", "About," "Contact" and any other Pages. Go to Administration > Appearance > Themes, if you want to change the feel and look of your WordPress website? Also, it will be useful to read the official documentation site for WordPress, the WordPress Codex. In addition, see  WordPress Lessons as well as the following documents:
Themes and Appearance
Just a few clicks needed to change the look of your WordPress site.
The following simple guides will help you learn about the customization of your WordPress Theme if you don't want to spend time learning how your Theme works:
You will need to know what is CSS, HTML and XHTML if you want to create a new WordPress Theme from scratch, design WordPress Themes for public release, or make serious changes to an existing theme. The following readings will help you:
If you need WordPress custom-made theme created according to your requirements, it is better to find qualified web designers on the Web or in your local community.
How to add WordPress Plugins
WordPress Plugins are "add-on" programs and scripts that can add more options and capabilities to your WordPress site. WordPress Plugins can help you add spell check options, customize the results of your site information, present custom lists of posts, add weather reports or create a sitemap of your website. There is some useful information about WordPress Plugins:
WordPress for Advanced Users
If you are already familiar with the basic functions and features of WordPress, it is time for you to learn a little bit more. The readings below will expand your knowledge of HTML, PHP, CSS and XHTML:
WP First Aid
Don't fall in despair if something seems confusing, or if things don't work properly, as help is always available! WordPress is an open and free source, so there are a dozens of people ready to help you. Also, see some additional resources
WordPress Feedback
Once you became a full-fledged user of WordPress, you may consider contributing to WordPress Support Forum, Development, Codex and other volunteer efforts, where your help might be needed. WordPress is a free community, which is totally supported by volunteers, so we all should keep it going.