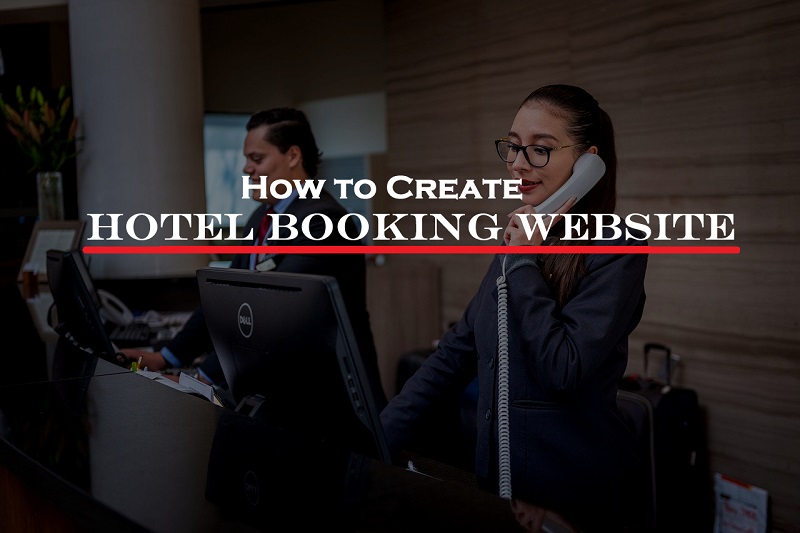 In capitals and more or less large cities, the hotel business is fairly developed and brings quite a good profit to its owners. Depending on the season, hotels offer customers a variety of living conditions. A hotel booking website nowadays is not only a useful tool to help out your potential clients, but also a necessity that keeps you up with the times.
That is why it is recommended to create a website in order to quickly inform any potential customers about the place they can stay in, and any exclusive offer your business can bring about. Hotel businesses often organize promo campaigns that seek to take advantage of as many people as possible. 
In the modern world, information about available rooms in hotels around the world can be found on the Internet. There are special services that provide users with this information. The Internet gives people the ability to easily book a room in their favorite hotel and upon arrival at the place be sure that the room is ready to receive guests.
There are a lot of sites on the Internet that help you find a hotel in the right city and book a room in it. Even hotels today have their own website where you can directly place an order and make a prepayment for your temporary accommodation.
To organize hotel reservations via the Internet, you must at least create a business card website. Many website templates now allow you to implement such a business on your own. The trick part is to choose the appropriate design and theme of the template, as well as the engine with which you can set it up as quickly as possible. It is very profitable to have your clients online. First of all, it is a significant saving in advertising costs. Thanks to competent promotion and SEO-optimization, about 80% of users will find your site through search engines. And that's completely free.
Creating a new quality site is nigh impossible for a newbie, but BestWebSoft can help you with that. Our company is ready to take your requests and create your ideal image of it. We can also help you with maintenance and all the associated work, from choosing the platform and hosting to making sure it stays healthy and relevant.