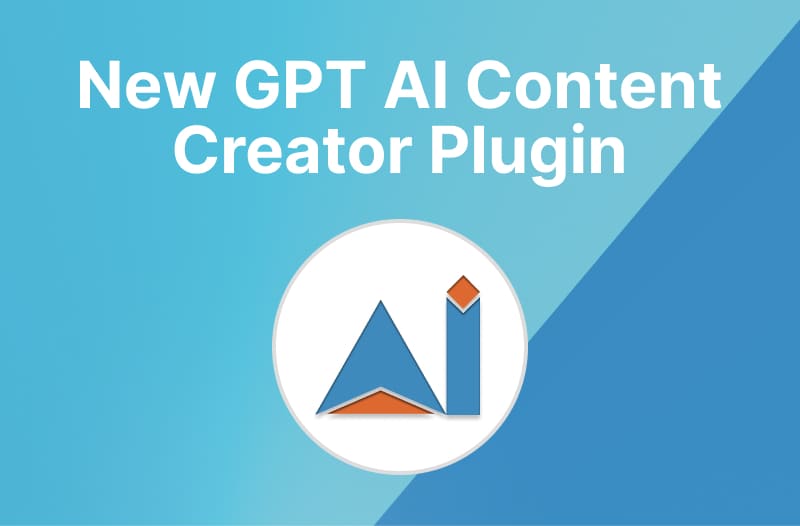 We at BestWebSoft are thrilled to announce our latest innovation: The GPT AI Content Creator Plugin for WordPress! With a forward-thinking approach towards content creation, we've integrated cutting-edge AI technology to help you create top-tier content effortlessly.
Unveiling the GPT AI Content Creator
The GPT AI Content Creator is a revolutionary WordPress plugin that leverages the power of GPT chat, an advanced language model developed by OpenAI. This plugin uses machine learning algorithms to understand your content requirements and creates highly engaging, human-like text that resonates with your audience.
Now you don't need to spend countless hours brainstorming and drafting your content. The GPT AI Content Creator Plugin is here to simplify and enhance your content creation process, opening up an era of automated, high-quality content creation.
Features that Set Us Apart
Our GPT AI Content Creator comes packed with features designed to optimize your content creation process:
Artificial Intelligence: Powered by GPT Chat, the plugin can generate text that feels human, whether it's a blog post, an article, descriptions, social media updates, or any other content you might need.
Versatility: The plugin can adapt to a wide range of topics, making it an ideal solution for any industry or niche.
SEO-Friendly Content: Our plugin understands the need for SEO. It generates SEO-friendly content that can improve your website's visibility and ranking on search engines.
Ease of Use: The GPT AI Content Creator is incredibly user-friendly. All you need to do is input a description of what you want, and the AI does the rest.
Harness the Power of AI
The GPT AI Content Creator is more than just a content-generating plugin. It's a tool that lets you harness the power of AI for your content strategy. From crafting captivating blog posts to detailed product descriptions, our plugin can do it all, helping you save time, increase efficiency, and maintain consistent content quality.
We've made AI technology accessible and usable for everyone, no matter their level of tech-savvy. Simply install the plugin, give it a spin, and watch as your content creation process transforms.
Get Started Today
We're proud to be at the forefront of AI technology, and we can't wait for you to experience the GPT AI Content Creator Plugin. To get started, visit the plugin page on WordPress.org, or you can check out our documentation for more information on how to use it.
The future of content creation is here, and it's powered by AI. Join us on this journey and experience the difference with the GPT AI Content Creator Plugin.
Download the plugin today on the official WordPress website: