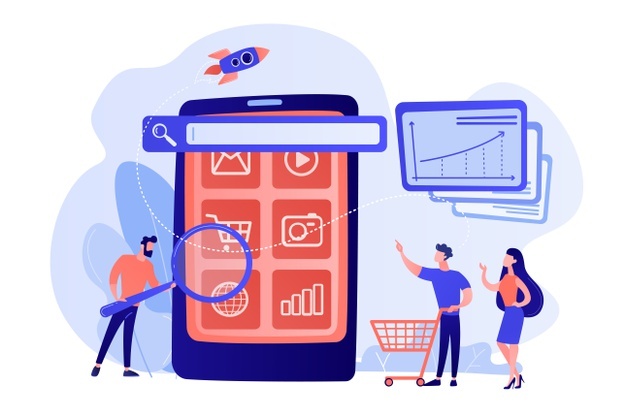 Over the years, WordPress has become the go-to website builder for web-savvy online store owners, and for good reason. It has a simple user interface, it's free to download, and it's extremely versatile and adaptable.
Adding to the popularity is the fact that WordPress offers more than 50,000 e-commerce plugins to help you maximize your business's potential.
The task at hand is to identify the right plugin for your e-commerce platform that will give you the freedom to design your store the way you want. Let's get started!
5 Best E-commerce Plugins for WordPress
WordPress powers more than 37% of websites across the globe. Combined with their unlimited options for plugins, you have the holy grail of cracking your way through the competitive digital landscape. To narrow down the research for you, we have pinned down some of the best plugin options available in the WordPress repository. 
1. WooCommerce
One of the most well-known, economical, and highly used WordPress plugins is WooCommerce. It manifests more than 25% of total market sales and generates more than 7% of online revenue, particularly because of its ease of use and cost-effectiveness.
Let's have a quick look at its features:
A simple and user-friendly interface lets you design your store and set up your products in a short span of time.
A large number of SEO-related extensions help you boost organic traffic to your e-store and give it better reach and visibility.
A strong community gives you experienced developers who offer workable plans and solutions.
Great customization options allow you to design your store the way you want.
Solid payment solutions make it extremely convenient to receive payments, issue refunds, and offer discounts on the platform.
Seamless shipping and tax configurations make it easier for you to conduct your business online.
With so many irresistible features in your pocket, WooCommerce is by far the most effective and efficient plugin you can find in the WordPress repository.
2. Easy Digital Downloads
If you are looking for a clean and systematic user interface, then Easy Digital Downloads will work like magic for you.
A fuss-free, lightweight plugin, it offers all the essential elements you need to build a successful e-commerce platform.
Here are a few features that might interest you:
While there is a paid version available, the core plugin is free, offering customer support, software updates, refund tracking, and much more.
Advanced versions of add-ons extend the abilities and offerings of your digital store.
Maintain a separate record for each customer and download unlimited files related to value, activity, user profiles, purchase history, and much more.
Easy access to their discussion forum lets you get in touch with their experienced community of bloggers and developers who offer tailor-made solutions for your platform.
It supports all major payment gateways, like PayPal and Stripe. 
An in-built and third-party extensions repository lets you build email lists, make affiliate marketing, search engine optimization, and much more.
Truth be told, Easy Digital Downloads caters mostly to digital products, but the pilot for introducing physical products has been launched and is currently in its rudimentary phase. 
3. BigCommerce
BigCommerce was a popular e-commerce platform long before it decided to share its application programming interface (API) with WordPress. It already offered a bunch of great tools, like customizing your store, seamless payment solutions, and hassle-free platform navigation.
Combined with the endless possibilities and reach that WordPress has to offer, we now have a plugin that gives you the best of both worlds.
Here's why BigCommerce is taking the e-commerce platform by storm:
Offers the unbeatable combination of a powerful content management system and a leading e-commerce platform that stays on top of your digital game. It also provides you with a feature to sync your email client mail server with the plugin.
Reduced back-end bloat thanks to the "headless commerce" solution where BigCommerce manages back-end catalogs and WordPress manages front-end sales, orders, and payments. 
One dashboard for tracking all your inventory and sales.
Added payment solutions like Apple Pay, which are picking up pace.
Reduced cost for host security (BigCommerce handles all PCI compliance).
BigCommerce Analytics lets you track your traffic, boost your sales, and scale up your profits by giving you targeted market information.
BigCommerce and WordPress together form one of the most powerful e-commerce platforms in the market, which is designed to fuel the growth of your online store.
4. Shopify
One of the easiest plugins used to monetize an existing WordPress website is Shopify. The plugin has only recently started gaining attention thanks to its seamless experience and quick responsiveness that lets you set up your digital store within a matter of minutes.
The Shopify Buy Button saves you time and costs without forcing you to build an e-commerce site from scratch. Its configuration with your existing site takes all the necessary back-end load to give you a clean, cutter-free e-store.
But that's not all.
It offers you easy customization, allowing you to create a stylish and flawless e-store.
Choose from the largest variety of preset themes and templates and build a store that stands out.
Sell both digital and physical products.
Leverage an inventory of more than 100 extensions to boost your online business.
Integrate all the leading payment gateways for a convenient user experience.
Integrate your social media handles for elevated reach and visibility on digital channels. 
Create e-commerce ads and maximize your business's potential in seconds. 
Apart from the numerous benefits, Shopify has up its sleeves, one that stands out the most is that it's economical and has great customer support in place. 
5. MemberPress
MemberPress is a plugin largely equipped to handle all the hassles related to a subscription-based e-commerce platform. It employs a robust approach towards tracking membership and going the extra mile to make your life and business smoother.
A few additional MemberPress features include:
Effortless setup with little to no coding knowledge — simply punch in your information, your payment details, and your product catalog, and you're all set.
Full control over the content you want your customers to see — restrict access to certain posts and hide categories, tags, or any other detail you don't want in the public domain.
An exceptional LMS platform — part of the plugin allows you to build and sell online courses. 
Customized and unlimited coupon codes — generating regular giveaways is the latest e-commerce growth hack creating a ripple in the market. 
A tiered membership program — your customers get the choice of opting for the membership that suits them the best.
End Thoughts
New-age businesses need more technologically driven models that fit the current customer scenario. These plugins are designed to suit a variety of business needs, so take your pick based on what will enhance your business the most.
Now that you have all the right tools, do your research and convert your business into a full-blown digital empire. 

Author
Roman Shvydun writes informative articles mainly about everything related to marketing, business, productivity, workplace culture, e-commerce, etc. His articles focus on balancing information with SEO needs, but never at the expense of providing an entertaining read. See a few more examples of Roman's articles by visiting his Twitter https://twitter.com/Roman27561221