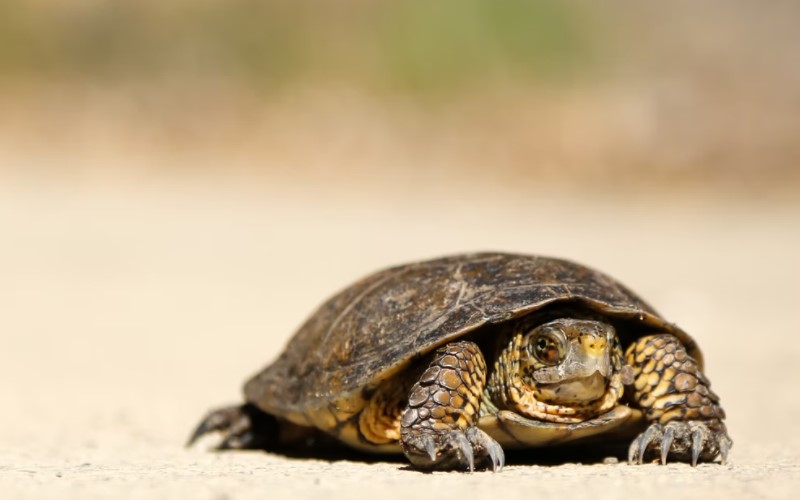 If you've clicked on this article, it's safe to assume that you too are experiencing some website slowness. So, you may be wondering which WordPress plugin is responsible for slowing down your website.
One of the most common mistakes people make when experiencing similar issues is to remove some plugins, believing that the sheer number of them is what's slowing down their sites.
But the truth is that the number of plugins your WordPress site features has little to do with the speed of your website. The problem actually lies in how well those plugins were originally coded.
As an example, there are plenty of sites that use numerous WordPress plugins – some of them even use up to 80 plugins – yet their GTmetrix score is great.
What this means is that the issue you may be experiencing may be hiding in a single plugin. So, the only challenge here is identifying the culprit.
How to Identify WordPress Plugins That Are Slowing Down Your Website?
There are various ways you can look for and identify a faulty plugin. Here are just some of the solutions you can resort to:
New Relic Application Performance Monitoring
New Relic APM is one of the top-notch solutions when it comes to monitoring website performance.
However, even though New Relic APM is extremely useful, it's more suited for massive businesses and eCommerce sites. So, if you're running a small business, this solution – although helpful – won't make much sense in practice.
The price of this service will range based on the package you choose, as well as the type of hosting services you're using, so keep that in mind as well.
Query Monitoring
Query Monitoring is a full-service debugging tool and it's entirely free, unlike New Relic APM. But even though this tool can be very useful, the data it presents may sometimes be very difficult to interpret, simply due to the sheer amount of it.
Luckily, there are numerous add-ons you can install to help you interpret data easier. That being said, however, learning how to use Query Monitoring the right way and setting it up for best performance can take up too much time, defeating the original purpose of resorting to this tool.
Pay Attention to Popular Plugins
It's no secret that, when adding plugins to WordPress websites, people usually check the ratings first. But the reality is that oftentimes, some of these most popular plugins are precisely the reason why your website is slow.
Keep in mind that website speed is usually not accounted for when rating a plugin, so a plugin may have a 5-stars rating and still affect your loading speed. Here are just some examples of such plugins:
Disqus Comment System
Broken Link Checker
All Social plugins
WooCommerce
Next Gen Gallery

Updraft/Plus

WP Super Cache (and the majority of other caching plugins)
WordFence
Contact Form 7
So, if you're having any of these plugins installed on your website, make sure you check to see if they're the ones slowing down your website first, before you move onto checking any other plugins.
Getting Your Site Back in Order
Now that we've explored various tools and solutions that can help you out and discussed some of the best-known plugins that may be the main culprit, it's time to see how you can gain back control over your website.
Important: Make sure you backup your entire website before you attempt to make any changes to it.
Get rid of faulty plugins
So, naturally, one of the easiest ways you can get your website back in order is by getting rid of faulty plugins. Once you identify where the problem lies, you should either completely get rid of the plugin or find a suitable replacement if possible and necessary.
If you opt for replacing the faulty plugin, make sure that the features of the replacement plugin don't overlap with the features of some other plugins you have installed so that it doesn't cause any additional issues.
Don't use unnecessary features
The fact of the matter is that people sometimes overstuff their websites with various features and plugins that they never actually end up using. Therefore, make sure you closely examine everything you've installed on your website and see if there are any such add-ons and plugins you can remove.
Simply put, there really is no logical reason why you should have a feature on your website that nobody actually ends up using in the end. And some of these may as well be the cause of your website slowing down.
Make use of Perfmatters Script Manager
Finally, even after you take care of everything that we've mentioned previously, you may end up in a situation where a plugin you actually need and can't easily replace is causing all the issues.
What's worse is that the mentioned plugin can also be the one that's added to every page of your site.
If that's the case, you can use Perfmatters Script Manager to disable the plugin functionality on specific pages or even posts. That way, you can still make sure of the plugin without it necessarily hogging all the resources that it doesn't actually need.
Professional help
Both of the aforementioned options can be a great solution in specific instances. But what you can also do is look for professional help. Contact a reputable web development company and see if and how they can help you out.
For instance, some of the top New York software development companies offer to create software solutions specifically designed with their clients' needs in mind. That way, you can get your hands on a software solution that's designed to fit your needs and help tackle your specific issues.
To Sum Up
After everything we've discussed in this article, it becomes quite obvious that the number of plugins you have on your website is not necessarily the reason why your website is running slow. Instead, the reason can be hidden in a single plugin.
But due to the fact that not many users necessarily consider website speed when rating WordPress plugins, the culprit may be hiding among the most popular plugins you've decided to add.
So, make sure you inspect the performance of all of your plugins and find the best way to deal with the issue.
Authors bio: Aleksa is a marketing specialist at Digital Silk that specializes in driving business through digital, visual, and content marketing techniques, currently based in Los Angeles.