WordPress Subscriber Plugin
Add email newsletter sign up form to WordPress posts, pages and widgets. Collect data and subscribe your users.
---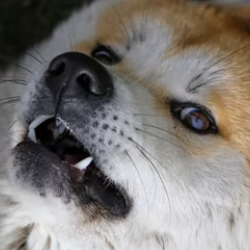 If you want to install and get it to work fast and without any problems, this is for you.
Upgrade to Subscriber Pro...
Add email newsletter sign up form to WordPress posts, pages and widgets. Collect data and subscribe your users.
Description
NOTE: Subscriber plugin is an exclusive add-on to the Sender plugin.
Subscriber plugin adds email newsletter sign up form to collect customer data on your WordPress website. Subscribe your visitors to a company newsletter or simply collect leads.
Communicate with your audience directly. Convert your visitors to subscribers and customers easily!
Documentation & Videos
User Guide
Installation
Purchase
Brief Overview
Installation Instruction
Purchase, Installation & Configuration
4 Translations Available
We are constantly update the existing translations and add new to the list.
Free Features
Add newsletter email subscription form to the:
Add labels to:

Text above the subscription form
Email field
Unsubscribe checkbox
Subscribe button

GDPR Compliant
Compatible with:
Customize service messages
Display the form on one line
Notify administrator via email about new subscribers
Change recipient email to:

Administrator email
Custom email

Customize message content sent to:

Administrator
Subscribed user

Add unsubscribe link and additional text to email template
View information about subscribers:
Sort your subscribers by:

All
Subscribed
Unsubscribed
Black listed
Trashed

Add custom code via plugin settings page
Compatible with latest WordPress version
Incredibly simple settings for fast setup without modifying code
Detailed step-by-step documentation and videos
Pro Features
Add email newsletter subscription checkbox to registration form
Send email with subscription confirmation
Set time limit for subscription confirmation
Import and export subscribers
Add the following fields to the subscription form:

Name
Unsubscribe (checkbox)

View reason of unsubscribing
Summary diagram with subscribers statistic
Get answer to your support question within one business day (Support Policy)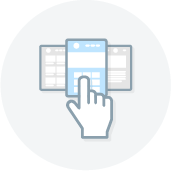 Easy To Use and Powerful
Simple settings for fast setup without modifying code.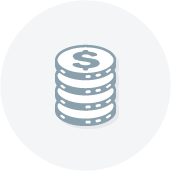 30-Days Money-Back Guarantee
We honor all refund requests within 30 days after your purchase. If you are not happy then it's our fault.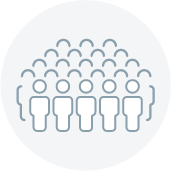 Premium Support
The support team that is passionate about their job is here to stay and solve all the questions you have!
Over 3,000,000 Happy Users
BestWebSoft is always the perfect solution for you. Just check out what other people are saying about us!
FAQ
What I'll get after purchase?
After you purchase our product, you'll receive the following email notifications:
Thankful letter with awaiting payment approval.
If your payment has been successfully processed, you'll receive the letters below:
User registration email with an access to your personal Client Area on BestWebSoft website (https://bestwebsoft.com/client-area), where you can manage your websites, licenses and find purchase information.
Successful purchase confirmation email with your license key and download link.
If the system considers your purchase as fraud, your payment will not be transferred to us, your money is left at 2CO and 2CO will refund it to you (as a rule, within 1-2 days). No further actions needed.
If you want to complete the purchase, we recommend using another payment method.
What's included in Pro license?
When you buy a Pro license, you are supposed to get downloadable ZIP archive with Pro license key including personal support, all documentation and videos, constant updates, and special offers.
What is the Priority Support?
Priority Support is an answer to your question within one business day. For more info see Support Policy.
Didn't receive anything, got charged. What should I do?
You will get the download link after transaction review. Usually, it takes about 30 minutes to review one transaction. You will receive a message with a download link and license key to the email specified by you during the purchase.
Check your spam folder, the message can be there. If you haven't got the download link within 24 hours, feel free to contact us. Please specify your name, email and order number. Submit a request
What's the difference between Annual and Lifetime licenses?
With Annual license you will receive product updates and priority support for 1 year. You will be charged automatically each year until this license cancellation.
With Lifetime license you will receive product updates and priority support forever (see License Agreement for more details).
What is Pro Membership?
Pro Membership is a subscription which gives you access to 30+ premium WordPress plugins, plus all the future plugins we'll release over the course of your Pro Membership subscription for a single website/domain. Updates and dedicated support are included through the license lifetime.
What will happen if I cancel my membership or subscription? Will I still have access to the plugins I've purchased?
In case of payment cancellation you will no longer receive top-priority support and product updates, however, you will be granted lifetime rights to use the free product. Support will be provided on a regular basis.
How can I change the license from Pro to Pro Membership?
Cancel your previous Pro license and buy Pro Membership license. Then add new license key to your website.
How can I change the license from Annual to Lifetime?
Cancel your previous license and buy Lifetime license. Then add new license key to your website.
Can I use a single Pro license for multiple websites (domain names)?
One premium plugin can be installed on a single domain and its subdomains. You should buy separate licenses for each website/domain.
NOTE: We do not support websites, which use Domain Mapping or similar plugins/server configurations.
How can I request a refund?
If you are not 100% satisfied with your purchase, we may refund the cost of your order within 30 days from the purchase date. refund-policyLearn More
Do you have any discounts?
Yes, we offer the following discounts during bulk plugin purchase:
Buy 2 plugin licenses and save 10%
Buy 5 plugin licenses and save 20%
Buy 10 plugin licenses and save 30%
Buy 100 plugin licenses and save 50%
Have Questions? You can always ask us. Submit a request